The much-awaited Big Bad Wolf Book Sale is back, bringing joy and excitement to book lovers across the country. Starting from June 23 until July 3, 2023 from 10AM to 1AM at the Forum Tent at the PICC, book enthusiasts can once again experience the magic of browsing through a vast selection of books at unbelievable prices during the Big Bad Wolf Book Sale Manila 2023.
Together with the founders of Big Bad Wolf, Andrew Yap and Jacqueline Ng and their local partners Ramon and Carol Chuaying, distinguished guests were present to commemorate the opening of the Big Bad Wolf Book Sale Manila 2023. These include Pasay City Mayor Imelda Calixto-Rubiano, Malaysian Ambassador Dato' Abdul Malik Melvin Castelino, Atty. Emerson Cuyo of the Intellectual Property Office of the Philippines, Former Senator and Philippine Red Cross Chairman Richard Gordon, Ramon Jaime Del Rosario, Consumer Business Sector Head of Metrobank, and Cory Vidanes, Chief Operating Officer of ABS-CBN.
Other notable guests who witnessed the ribbon cutting include Brazilian Ambassador Antonio José Maria de Souza e Silva, Brunei Ambassador Megawati Manan, Lao Ambassador HE Sonexay Vannaxay, Myanmar Chargé D'Affaires Mr. San Yu Kyaw, and Singaporean Chargé D'Affaires Pan Jingxuan.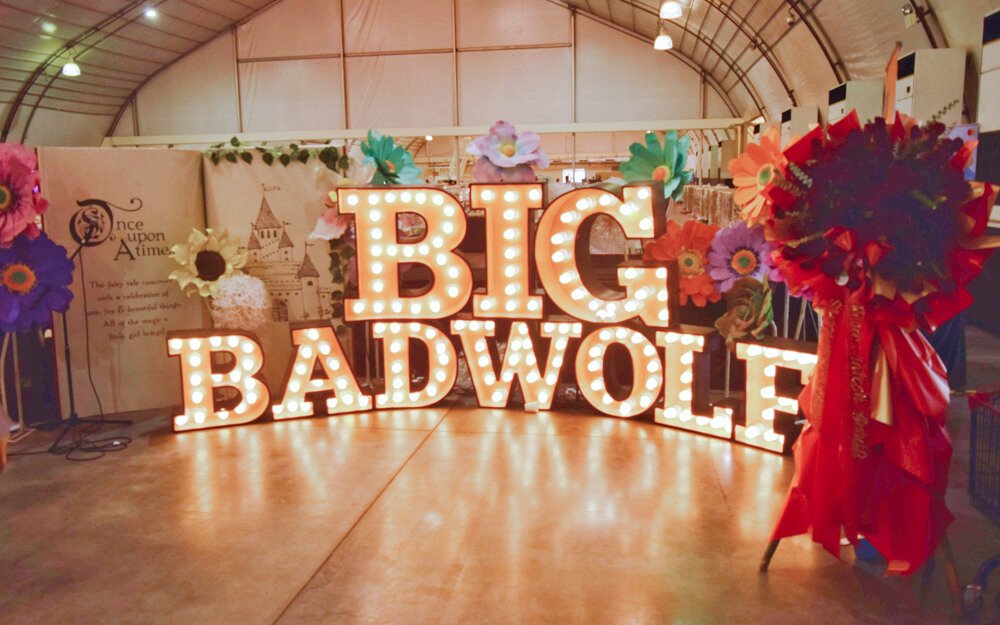 "We are thrilled to bring back the Big Bad Wolf Book Sale to Manila," said Jacqueline Ng. "The Big Bad Wolf Manila Book Sale 2023 promises an unforgettable experience for all book lovers, with a wide range of titles at unbeatable prices. It's an opportunity to celebrate the joy of reading and connect with fellow book enthusiasts. Don't miss out on this magical event!"
One of the exciting highlights of the Big Bad Wolf Book Sale Manila 2023 is the "Book Haul" contest, where shoppers of all ages can participate for a chance to win a trolley full of books. Participants are invited to capture their book sale experience through a creative photo or video and share it on social media platforms such as Facebook, Instagram, Twitter, or TikTok, using the hashtags #BBWManila2023 and #TrolleyfulOfBooks2023. Daily prizes worth P25,000 in vouchers will be awarded for the most creative submissions, and one lucky grand winner will take home a trolley full of books.
Mark your calendars and make your way to the Big Bad Wolf Book Sale Manila 2023 starting June 23 until July 3 open daily from 10AM to 1AM at the Forum Tent in PICC, Pasay City. Don't forget to SCAN and REGISTER the QR Code throughout the hall to get access to the Book Sale and the unbelievable deals in store for all book lovers. This is a MUST, do not forget! The Big Bad Wolf Book Sale Manila 2023 promises to be a literary paradise, where book enthusiasts can indulge in a spectacular literary extravaganza like no other. Discover incredible book deals, explore various genres, get a chance to win exciting prizes, and immerse yourself in the joy of reading.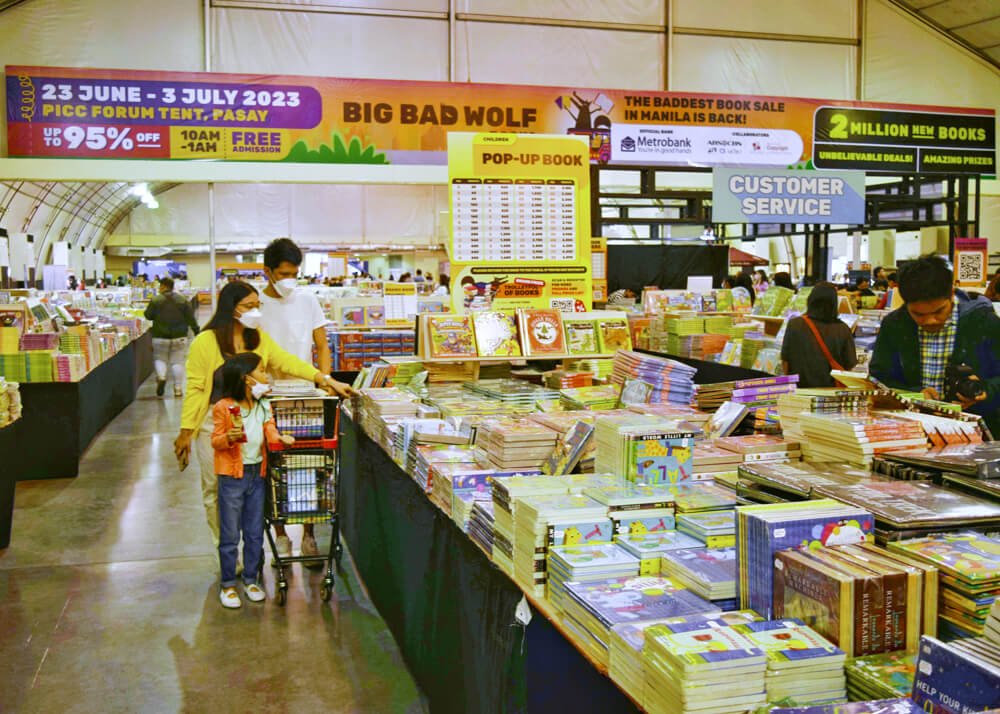 For more information regarding Big Bad Wolf Books' grand return to the Philippines, you can visit their website at https://bigbadwolfbooks.com/ or follow them on Facebook and Instagram.