We have started traveling more frequently as the tourism industry begins to recover from the effects of the pandemic. Recently, we went to Bohol and Palawan to promote new businesses and entrepreneurs. After these travels, we came to understand the suffering and difficulties these business owners faced. They battled to maintain their business with little to no aid. This led us to resolve to intensify our support for local tourism.
The beautiful islands and untamed mountains of Quezon Province are well known. Along with contemporary amenities and exciting festivals like those in Sariayaya and Lucban, serene beaches and woodlands draw many nature lovers.
But what is known about Dolores is so little.
What is Dolores?
Dolores is a landlocked municipality about 100 km south of Metro Manila. It is in the province of Quezon.
The town of Dolores is located along Quezon Province's western border, close to the base of Mount Banahaw. It is located roughly 46 kilometers northwest of the provincial capital, Lucena City, and about 100 kilometers south of Metro Manila. It is close to San Pablo City in Laguna and is surrounded by Nagcarlan in Laguna to the north, Tiaong in Quezon to the south, Lucban in Quezon to the east, and Candelaria in Quezon to the southeast.
Particularly during Holy Week, devotees throng this location in order to encounter the paranormal. Dolores is sometimes referred to as the "new Jerusalem."
Myths and miracle tales often spring to mind when you think of Dolores.

Editor's View
Dolores, Quezon is a small town at the foot of Mount Banahaw that has a strong connection to religion and mysticism.
In addition to farm products, there is a flea market where the concrete road ends, where one can find intriguing objects like crystals, amulets, mountain-grown stones, and tree bark. Vendors assert that by wearing these charms, one might ward off danger and evil spirits, bring good fortune, and safeguard one's health.
In this Next Feature, we will take you to the little town of Dolores in Quezon and recommend places to visit in this ultimate 2022 guide.
Latag's y Vicente
After a very lengthy drive, we arrive at Latag's Y Vicente as our first stop. We had breakfast at this location with Tapsilog. A traditional Filipino dish called Tapsilog (Tapa, Sinangag, Itlog) consists of fried rice with garlic, beef jerky, and an egg. The ingredients were the source of the name.
You may reconnect with nature and have an exceptional camping experience at Latag's y Vicente. It is situated in Sitio Latag, Brgy. Pinagdanlayan in Dolores, Quezon offers affordable treehouse and tent lodging with a stunning view of Dolores' mountains and a lovely vegetable farm.
The treehouse, with its scenic beauty of the Mt. Banahaw slopes, is everyone's favorite location. I really enjoyed playing with the hanging rubber tire, which brought back memories of my childhood. For folks like me who like to dine in and unwind in nature away from the busy streets of urban life, Latag's by Vicente is the perfect option.
Location: Sitio Latag, Brgy. Pinagdanlayan, Dolores, Quezon, Philippines
Contact: Latag's y Vicente | Facebook
Drive Thru Mahogany Man-Made Forest (San Mateo)
In Brgy. San Mateo in Dolores, Quezon, there is a length of thickly planted mahogany trees known as the Drive Thru Mahogany Man-Made Forest. Tourists frequently stop there to take pictures or simply to enjoy the scenery.
In contrast to the well-known Bilar Man-Made Forest in Bohol, the Mahogany Man-Made Forest in Dolores, Quezon has stations of the cross that show how Jesus was tried by Pontius Pilate and buried.
You'll feel as though you've taken a deep breath of fresh air and entered a stunning ecosystem once you get here. In addition to being peaceful, it's the ideal location for your Instagram post. Some people have had pre-nuptial photo shoots in the past.
If you want to treat yourself to some downtime in a hammock in the middle of a man-made forest, go to this place and dwell with your spiritual wellness by following the way of the cross.
Location: San Mateo, Dolores, Quezon, Dolores, Philippines
Contact: Drive Thru Mahogany Man-Made Forest | Facebook
Lukong Valley Farm (Pinagdanlayan)
Lukong Valley Farm is an agricultural cooperative that was once a popular tourist destination. It was abundant in various plant and animal species as well as the splendor of nature. Tourists who have traveled from various locations can see Mount Banahaw.
Dolores, Quezon is very proud of the Lukong Valley because of how naturally beautiful, lush, and lively it is.
On the property, there is also a plantation of dragon fruits, which we got to taste. They are taken care of so they may be sold as a commodity and bring in money for the cooperative.
Four themed bungalows with private bathrooms are also available. A campsite, a gazebo, and a Bahay Kubo are also available. Visitors are welcome to spend the night or just a day at the farm.
Location: Sitio Lukong, Barangay Pinagdanlayan Dolores Quezon
Contact: Lukong Valley Farm | Facebook
Wilmels Farm & Resort (San Mateo)
Being in nature can help you focus, bring yourself into the present, and de-stress since it can clear your thoughts. In Dolores, Quezon, Wilmels Farm & Resort provides a location where you can take advantage of a variety of amenities that will help you feel at ease and at home.
We appreciate the substantial adult pool where you can swim across it to work out your lungs. The pool has a jacuzzi in the corner that is filled with relaxing water, giving it a wonderful location for leisure. The resort boasts good WiFi connectivity, which is required for working online, keeping up with social media activities, and binge-watching Netflix on one of the three provided Smart TVs—even if you are too far from the city. Its best features are the large garage with lots of parking spots and the security system that makes you feel safe.
This is the perfect place for family holidays, huge meetings, team-building exercises, and celebrations!
Location: Sitio Buntog, Barangay San Mateo Dolores Quezon
Contact: Wilmels Farm & Resort | Facebook
Kubli Springs, Arts and Nature Camp (Dagatan)
This place is like a rare discovery since, as its name Kubli says, it is concealed. Additionally, Kubli is widely known for its waterfalls. Kubli Farm, Arts, and Nature Camp offer a range of interesting outdoor activities for visitors of all ages.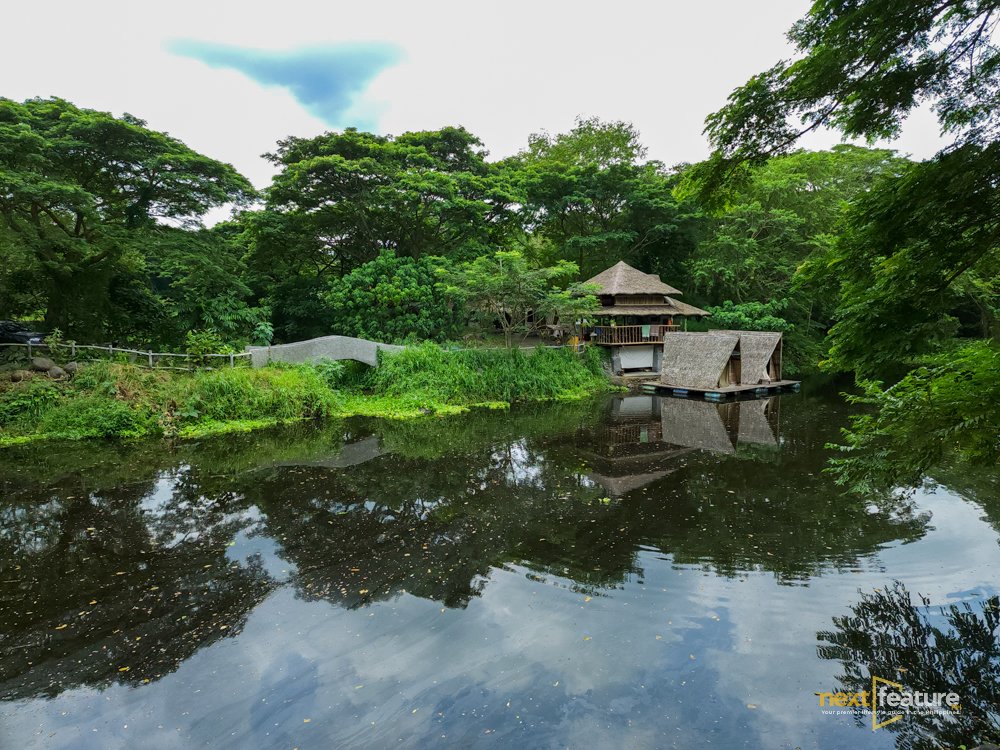 The 7 Sorrows-Alagaw Salad is produced from native leaves and eaten similarly to fresh lumpia, whereby various ingredients are placed inside the leaf, which is then rolled up and eaten in one mouthful.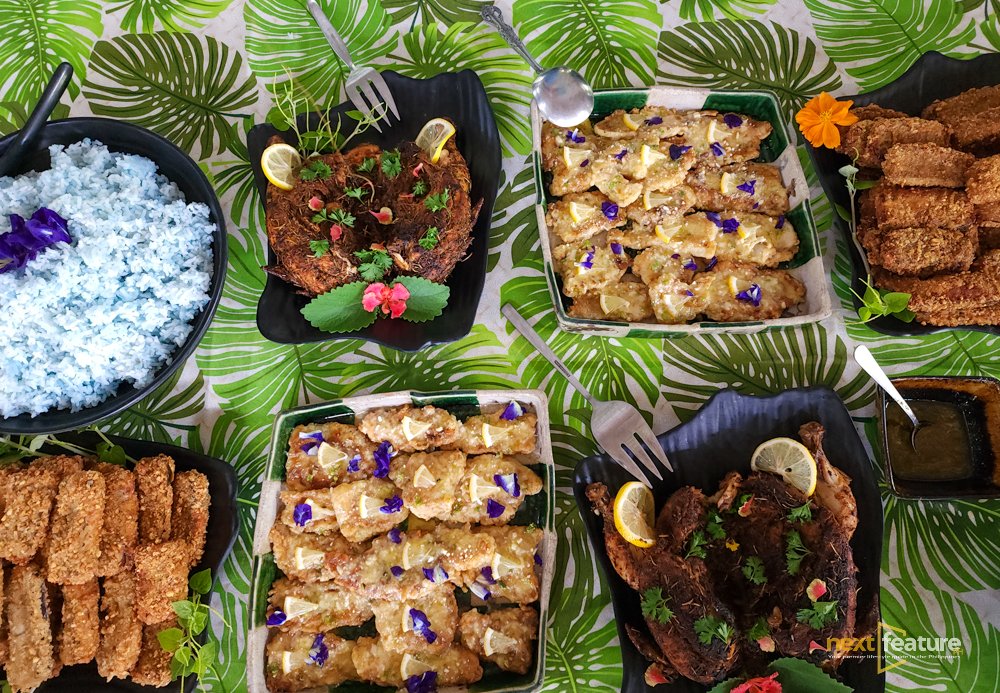 It is a combination of different herbs, crushed nuts, dried shrimp, and vegetables and is drizzled with a special sauce, was mostly vegan. The Herbed Spring Chicken adds another item to my list of favorite chicken dishes because I do cook, mostly chicken dishes.
Additionally, fishing, boating, and swimming are some of these activities. Along with the scenery and activities, food is a big part of the fun that people have at Kubli Farm.
Location: Dolores-Tiaong Rd, 4326 Dolores, Quezon
Contact: Kubli Farm, Arts & Nature Camp "Kubli Fish Farm" | Facebook
Banahaw Circle Nature Retreat
Restaurant owner Annabel Lichaytoo Tanco fled to Mount Banahaw, Quezon, in the early weeks of March to supervise a hotel restoration. The location was being prepared as lodging for groups of tourists and pilgrims in Sta. Lucia, Dolores, at the base of the mountain.
The sudden declaration of a national lockdown necessitated the closure of provincial borders. Tanco made the decision to stay at Mount Banahaw, a well-known religious pilgrimage site, with just a week's worth of clothing.
Boy F is a founding member of the informal group of friends known as the #banahawcircle, which gathered to enjoy and learn about the magical customs of the sacred mountain while constructing homes. Boy F died in 2018, leaving behind his organic NATURE VILLA, built of old wood he loved and collected, to his wife Merle and children LJ, Bubbles, and Tonia.
The Banahaw Circle Nature Retreat is run by Banahaw Tres Marias Resort Inc., and this building is the first one there.
We discovered this work of art that was inspired by nature with the help of Tres Marias, a Banahaw Circle Nature Retreat owner who goes by the name Jeannie Javelosa. With openness in some areas and warmth in others, the lodge is a study in contrasts. Utilizing local wood and stones and showing their gorgeous rustic textures, it also shows respect for the environment. One gets the sensation that they are inside a cave because of the stone walls and floors.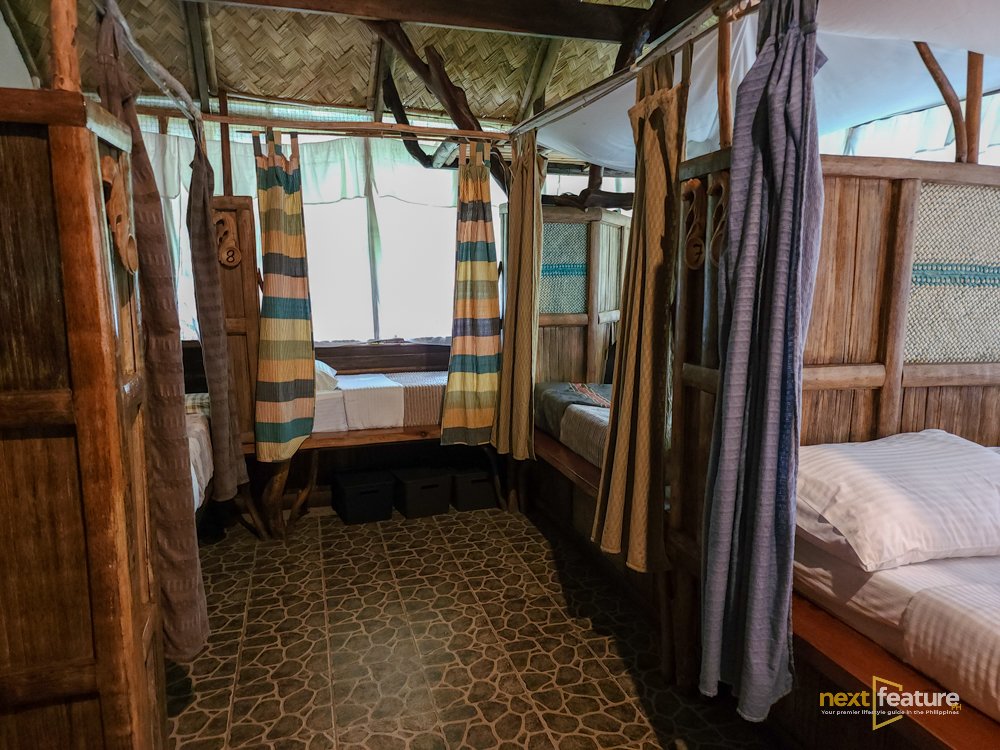 Seating places in the house have views of the trees. Along with the standard private rooms, the late healer built a 15-bed dorm with privacy curtains. More rooms that are a part of its growth plans are still being constructed as of this writing.
Slow Food – Saving Local Food Culture One Seed at a Time
The goal of Slow Food is to preserve regional cuisine as well as food customs and cultures. Protecting biodiversity is also important for its seasonality and variety of flavors. It aims to strengthen the bonds between farmers, chefs, and consumers. Additionally, it's about giving and receiving significance from the food we eat.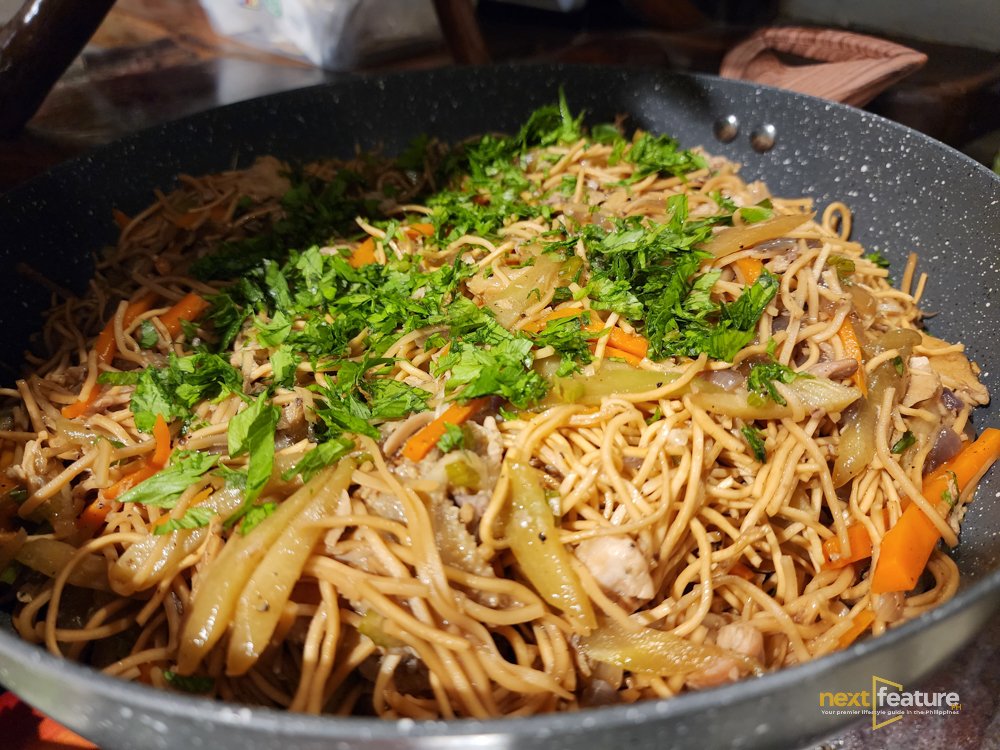 The slow food movement wants all of its locally grown food to form a global food network that runs from the farm to the shop to the table. The movement also backs traditional ways of growing and preparing food, organic farming, and caring about the environment and the changing seasons.
The likelihood that these items will endure forever increases as more people become aware of these unusual and native foods, as well as traditional traditions and ways of eating them.
Banahaw Circle Nature Retreat is an advocate of this movement and our first introduction to Slow Food.
Location: #387 Holy Trinity Compound, Brgy. Sta. Lucia, Dolores, Philippines
Contact: Banahaw Circle Nature Retreat | Facebook
Mt. Banahaw amulet (anting-anting) stores
Prior to the entrance of the Spanish invaders, a mystical system of magic and sorcery was practiced throughout the Philippine archipelago. Anting-anting, agimat, bertud, and galing are some of the power objects, amulets, charms, or talismans used in this occult ritual (which is pronounced un-TING-un-TING).
The anting-anting has evolved in terms of context, trade, and use, but it continues to play a significant role in rural people's daily lives. The anting-anting, which is steeped in myth and religion, adds an interesting layer to the intricate rural psychology of the Filipino people by connecting them to their ideals of leadership, power, nationalism, and revolution.
Dolores is a village located at the base of this enigmatic mountain. You may discover a flea market here that sells farm products, regional delicacies, and a selection of crystals, religious objects, and amulets, which are said to ward off evil spirits, bring luck, improve one's health, and attract people.
If you believe in the mystical powers of amulets, there are two benefits to visiting Dolores. The first option is to recharge their amulets, while the second is to buy or have an amulet crafted.
Everyday Eden
Avanzado, Alvin The Everyday Eden project is the brainchild of Amat's three daughters. It wasn't until the pandemic when they could stay on the farm for extended periods of time, that they discovered the allure and magic the town had to offer. They discovered the exquisite vegetables produced in the foothills of Mount San Cristobal and Mount Banahaw. They developed a deep affection for the produce—coffee, honey, and most of all, the charming people who grew it.
Even though I adore my mother and her cooking, I occasionally yearn for some Western cuisine to mix things up a bit. Restaurants have always been my first choice, but after discovering Everyday Eden, I'm confident the locals may rethink their preferred dining establishment. This place is perfect for a quick Western cuisine fix because it serves affordable and delicious Italian-inspired food in a cozy garden setting.
While enjoying opulent Chilean Cabernet Sauvignon and antipasti/charcuterie, vintage jazz music was played when our initial entrée was served.
Those icy coffee cubes with freshly poured milk, how can we forget them? Their house-blended Robusta coffee mix is such a treat for coffee aficionados. I can certainly put Starbucks out of my mind for a bit.
Everything on the farm is intentional and it starts with the reason we exist. It's to give back to the community that my dad, and our family so loves. We want to create a space where everything is as it should be. And we call that place Eden. We hope to share our slice of paradise every single day.

Everyday Eden

Why is the food at Everyday Eden so good?
The project's core tenets are circular economics and regenerative agriculture. The area has been designed to reduce or completely eliminate the use of agricultural inputs like pesticides and fertilizer. It is created with a low carbon footprint in mind. We could taste and see the difference, and the outcome was very tasty.
Ritwal Wellness Camp (San Mateo)
What comes to mind when I say relaxation? A vacation, perhaps? fresh air? Meeting fresh faces? Or maybe stunning sunsets for Instagram? For me, it's visiting Ritwal Wellness Camp!
One of the newest camping spots in Dolores is Ritwal, where you may relax, meditate, and enjoy your morning meal while spending time in the outdoors. Soon, this location will host personal gatherings and healing activities.
The campground's Banahaw and Cristobal cottages were given those two majestic mountains' names. The huts can comfortably sleep two guests with a hammock just below, a separate deck, and individual seats.
For their dining service, they provide a customized menu that includes an all-day Pinoy breakfast that you may tailor to your preferences.
Hillside Food Products (Ginger and Turmeric) (Pinagdanlayan)
We had the opportunity to take a tour inside and see how the locally grown coffee is stored and repackaged. In addition, we saw how they create the Salabat powder. A traditional Filipino beverage made with ginger tea is called Salabat. In the colder months, it is used to treat and prevent colds, coughs, the flu, and sore throats.
We also had the opportunity to sample some of their own goods, including the Robusta coffee, peanut brittle, and chilled Salabat milk. If you want to visit Dolores, this is an uncommon tour, but it is humbling to witness how these locally produced goods are made. You get to witness their diligence and level of meticulousness in their work. Despite how challenging it is to prepare and crush the salat powder, you get to see the workers' happy grins.
Don't forget to spread the word and support their products by stopping by their store at the exit gate of the Pinagdanlayan Multipurpose Cooperative.
Location: Pinagdanlayan Multipurpose Cooperative, Brgy. Pinagdanlayan, Dolores Quezon
Contact: Kape Danlayan Dolores Quezon | Facebook
Kape Danlayan (Coffee) (Pinagdanlayan)
Your taste buds would be indulged if you drank a cup of this famous coffee from Pinagdanlayan, Dolores, Quezon. The Pinagdanlayan Multi-Purpose Cooperative's Agrarian Reform Beneficiaries (ARBs) produce the well-known Kapedanlayan Ground Coffee.
Kape Danlayan coffee is grown in the mystical mountain of Mt. Banahaw where the climate is always cool and the soil is rich.
The coffee experience
We get to taste one of the samplers, and as a coffee enthusiast, I would describe it as subtly potent, seamlessly integrated, and full. It is amazingly fresh and expressive in flavor, with a well-balanced acidity. More sips will result in a rich, lingering finish that preserves the elegance and complexity of the cup all the way to the end.
Venue 501 Grill and Resto Bar (Bulakin II)
Venue 501 Grill and Resto Bar is our next visit. It's about time we returned to the classic Pinoy dishes after having tasted a wide range of diverse unique cuisines. The quality of their meals will pleasantly surprise you considering how much the Venue 501 Grill and Resto Bar resembles a standard bar with food and drinks.
From their extensive menu, we were served Crispy Pata, Pork Sisig, and Sinigang na Hipon, to name a few delicacies. The look and exquisite aroma of the dish demonstrated how tasty and passionately it had been prepared.
For everyone who wants to sing and have fun while dining with friends and family, there is also a videoke machine.
Location: Brgy. Bulakin II, Dolores, Quezon, Dolores, Philippines
Contact: Venue 501 Grill and Resto Bar | Facebook
Artes de Dolores
With the beginning of 2020, there is joy, new ambition, and a new outlook on life. Most people attempt to capitalize on this opportunity by visiting friends and family or staying up late partying.
However, there is a subset of creative brains that adores appreciating art and the meaning it has. The most effective way to achieve this is to go to an art show. We just went to the Artes de Dolores exhibition in Dolores, Quezon, and I really enjoyed it.
Here are some samples of their work of art. If you'd like, you can also purchase the paintings.
CMP Transient House
The CMP Transient House is where we stayed after the lengthy trip. It offers lodging with two completely furnished bedrooms in each apartment, a huge private parking lot, and a roomy garage. It takes 5 minutes to get to nearby eateries like Blackdot Milkteashop Cafe and Gemry's Place Restaurant. Also nearby are well-known cold spring resorts like Vanessa Resort, which is only 10 minutes away.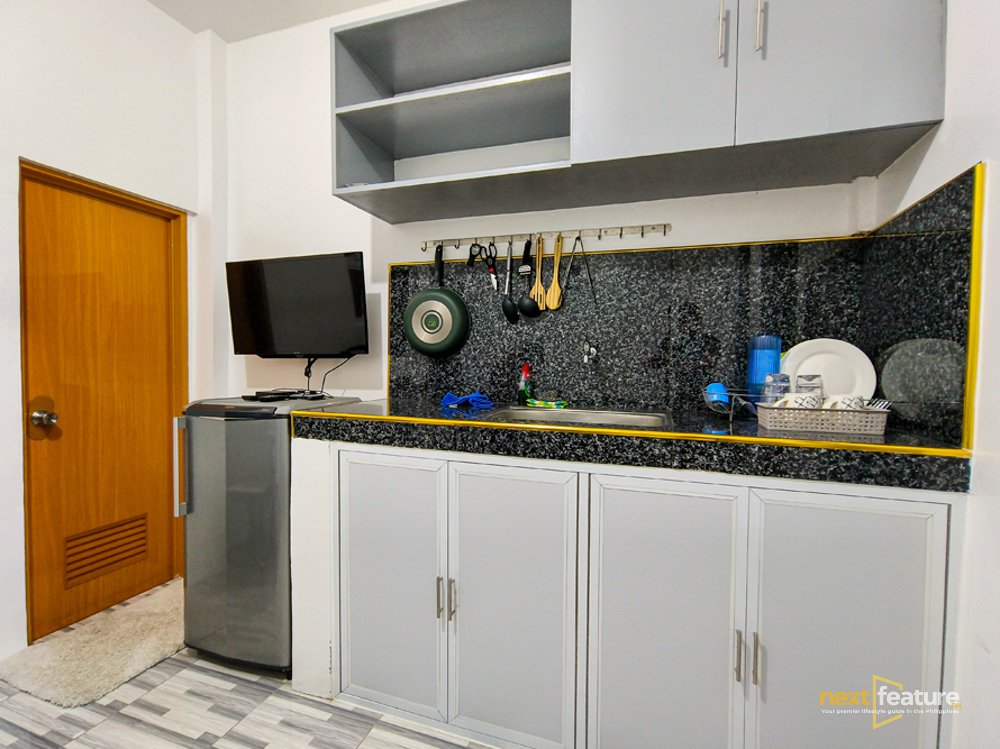 In fact, we don't hold transitional shelters to particularly high standards. But when we got there, we were astounded. The CMP Transient House resembles others we've seen in Metro Manila very much. There were contemporary, well-designed interiors. The owner did not cut corners on the amenities in the flat, despite the fact that the rent is not excessive.
Complimentary Bottled Water
Complimentary Toiletries
Toilet & Bath (Hot & Cold Shower)
Refrigerator
Electric Kettle
Individual Aircondition per Bedroom
Free Wifi
TV with Netflix
We had fast internet, a TV, and a couch where you could watch Netflix while unwinding. There is no bidet, but there is a hot water shower on the toilet. We enjoy the pillows the most because they are very soft. It made me think of our time spent at the F1 Hotel.
This site is unquestionably among the best and most affordable lodging options in Dolores.
Location: Purok 2 Brgy Dagatan Dolores Quezon , Quezon, Philippines
Contact: CMP Transient HOUSE | Facebook
How to get to Dolores?
VIA PRIVATE TRANSPORT
Take the South Luzon Expressway, and exit at Batangas. Continue driving in the direction of San Pablo City. After the Meralco office, you will see a sign "TO DOLORES" turn left. Follow the road and it will lead to the town of Dolores.
VIA PUBLIC TRANSPORT
JAC/JAM/Lucena Lines stationed at Kamias and Cubao along Edsa or in Buendia-Taft(LRT) has an hourly trip to Lucena. The bus ride to San Pablo City (SPC) will take about two hours (Depending on the flow of traffic). From 7-11 (store) SPC take a tricycle to the SPC public market. Take the jeep going to Dolores Quezon. The last trip leaves at 8:00 pm.
For the wonderful experience and hospitality, we are grateful to the local government of Dolores, Quezon, the honorable Mayor Orlan A. Calayag, the Department of Tourism CALABARZON under the direction of Lester San Juan Uriarte, the Dolores Tourism Office under the direction of Lax Mendoza, and the residents of Dolores.
Whatever type of trip you choose, look for methods to help locally-owned businesses. Not only will this money go to the restaurant, tour company, or shop owner, but it will also spread across the neighborhood, bolstering the local economy along with the entire sustainability of local tourism.
Do you want to know our Next Feature? Please follow us on Facebook, Twitter, and Instagram to get the latest news and guides!