It can be expensive to travel. If you've been putting money aside for a trip for some time, you probably want your money to go as far as possible so you may have the trip of a lifetime.
The capital of Palawan, which many well-known travel and news publications have named one of the world's most beautiful islands, is the city of Puerto Princesa. Additionally, the city has received accolades for being the "cleanest and greenest city" and being an environmental leader globally.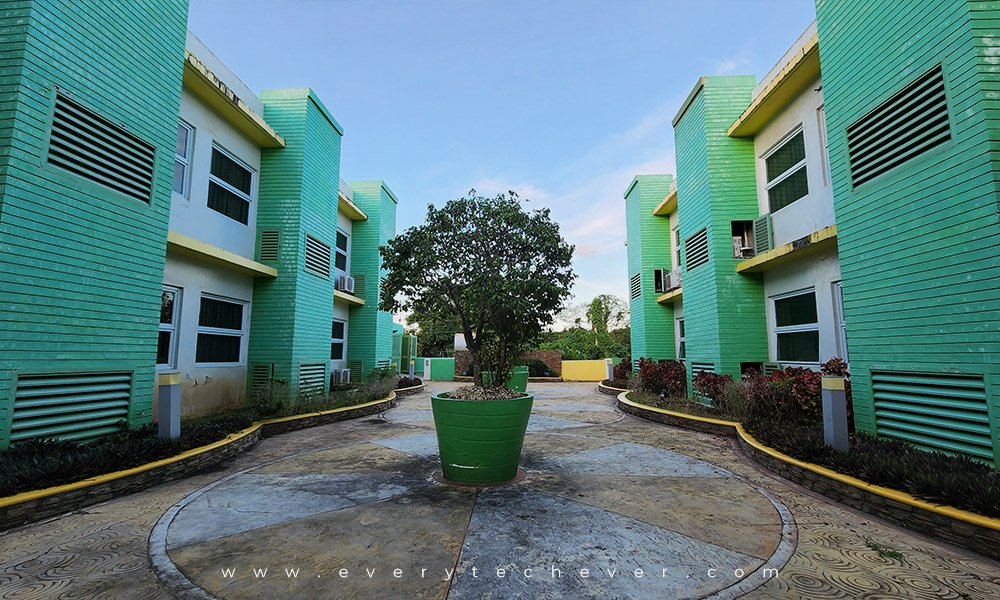 Puerto Princesa is well-known as a gateway to Palawan Island, particularly to well-known destinations like El Nido and more minor well-known destinations like San Vicente and Balabac. Puerto Princesa is also known for its beautiful natural attractions like the Puerto Princesa Subterranean River National Park, which was named one of the New Seven Wonders of the World.
For the Palawan Baragatan Festival 2022, we recently traveled to Puerto Princesa in Palawan and stayed at Go Hotels Puerto Princesa. The hotel provides reasonably priced lodging without sacrificing the standard of service or the visitors' comfort.
In the center of Puerto Princesa City is where you'll find Go Hotels Puerto Princesa. The Puerto Princesa Subterranean River National Park is 70.6km (two hours trip) and the airport is only 2.9km (a 15-minute drive) from the hotel. The Robinsons Place Palawan Mall is close to the hotel if you need to make any purchases or catch a movie.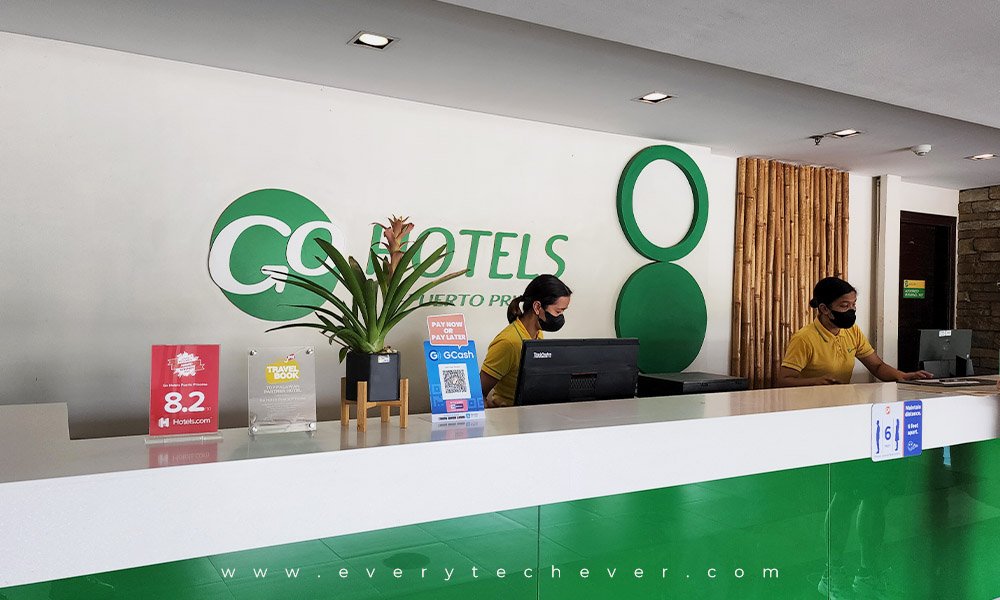 The hotel is close to the pick-up points for many Puerto Princesa, and Palawan tours, such as the Underground River, Honda Bay, City Tour, and Iwahig Firefly Watching.
Each room has a private bathroom with a hot and cold rain shower, a 32-inch LCD TV with cable, 100% cotton sheets with duvet covers, chiropractic pillows of the highest caliber, and non-allergenic blankets, as well as many other amenities.
Nearby landmarks
Hill Baker (5.3km)
Butterfly Eco-Garden and Tribal Village in Palawan (4.6km)
Restaurant on a boat called Hakuna Matata (5.1km)
Crocodile Farm and Wildlife Rescue Facility in Palawan (9km)
Square Cuartel (4.7km).
Cathedral of Puerto Princesa (4.5km)
Close to your food cravings
It's a necessity to sample their signature dish at Chicken Ka Inato!
If you're looking for reasonably priced all-you-can-eat Filipino food in Puerto Princesa, Balay Bukid (3.8km) is the place to go.
Relaxing Stay!
The regular queen room at the hotel where we stayed was nice and adequate for a restful stay. This is not a bad thing given that most of us rarely stay in our rooms while traveling. Staying at a budget-friendly hotel is strongly advised, especially if you're on a tight budget. You can secure your belongings in the room's in-room safe while you are out exploring.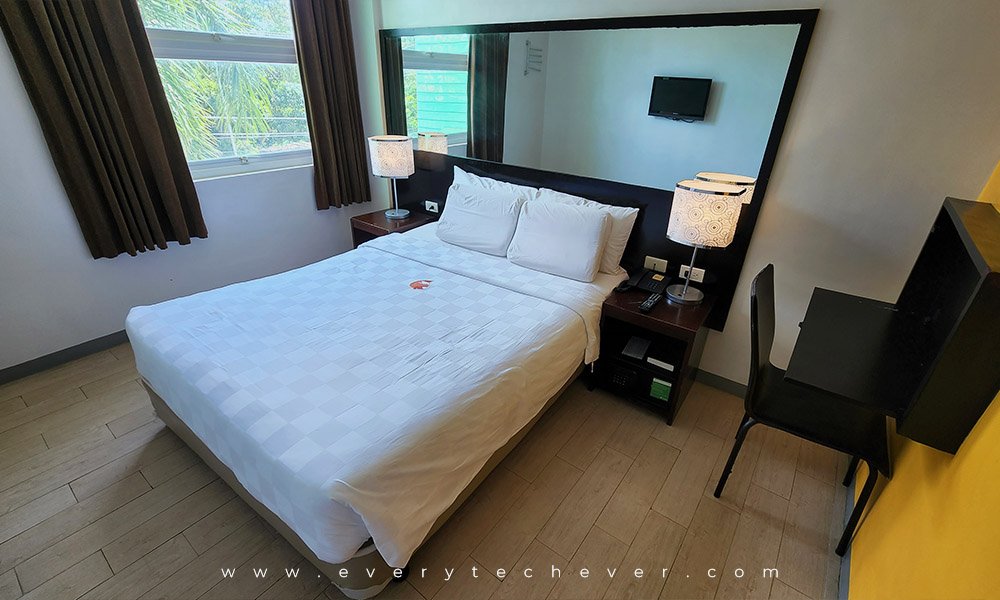 Additionally, a queen-sized bed with 100% cotton linens and duvet covers is included. The bathroom is clean, as is the toilet. Additionally given are toiletries like shampoo, soap, and toilet paper. The towels are fluffy and fragrant!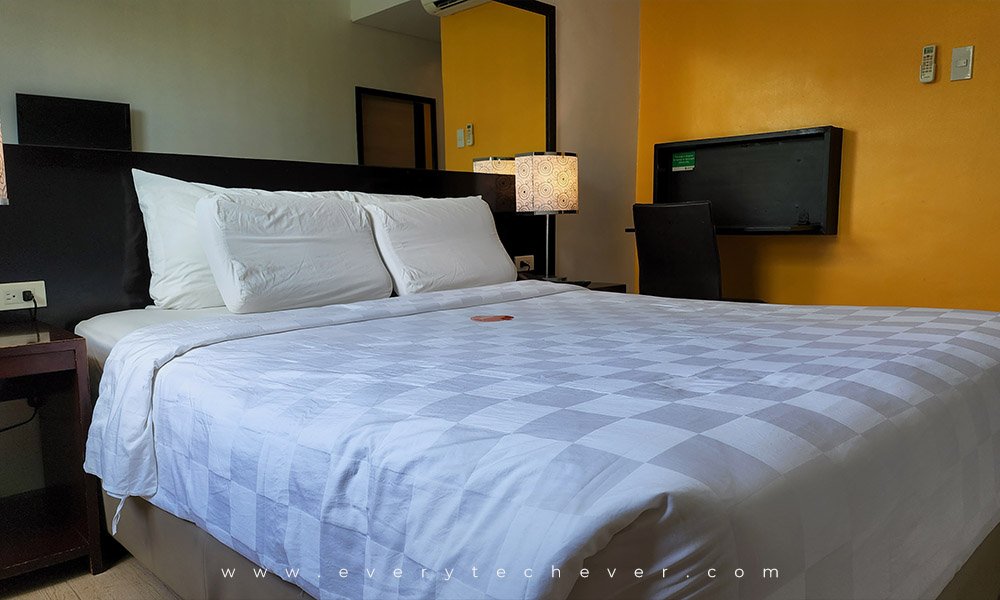 Overall, Go Hotels Puerto Princesa is undoubtedly one of your finest options if you're seeking affordable and comfortable lodging in Puerto Princesa. The staff's assistance and level of service were greatly appreciated.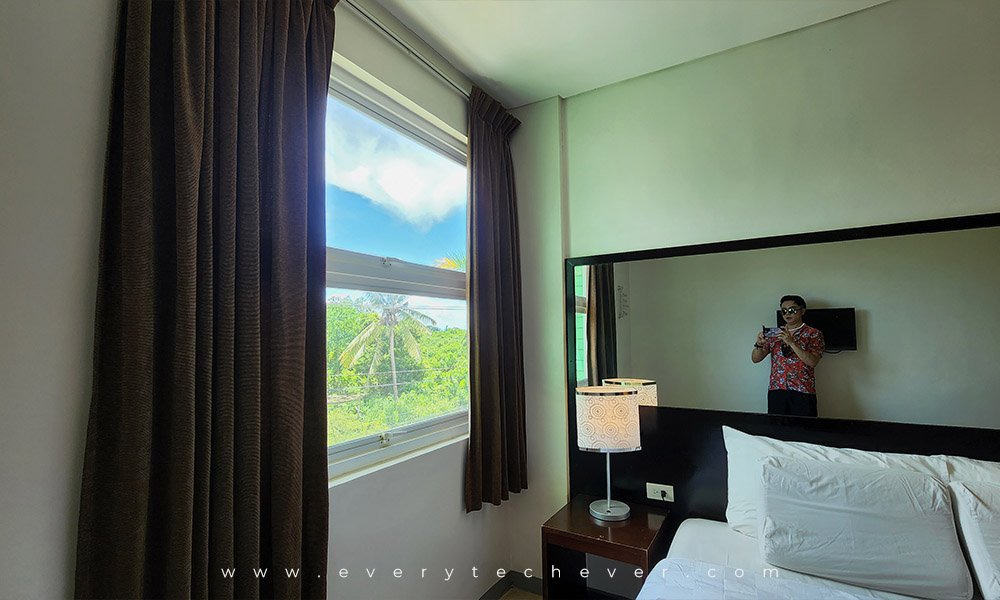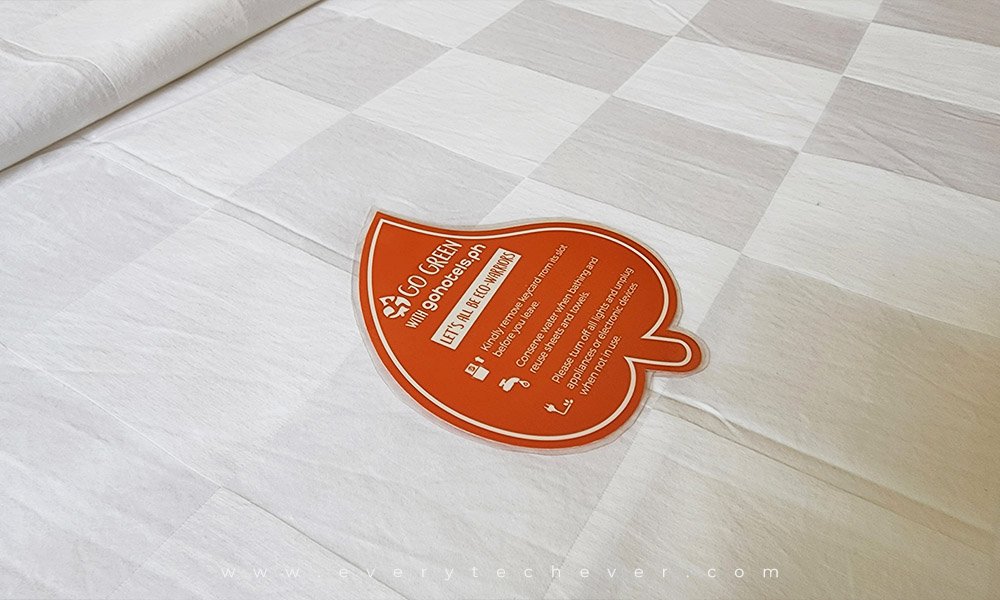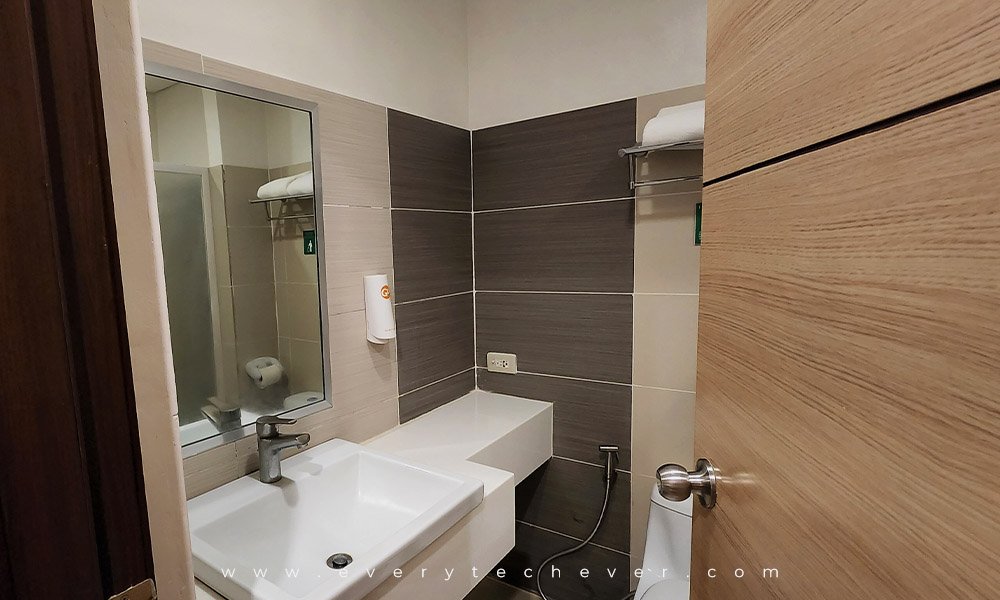 Also, they offer luggage storage so that visitors can keep their possessions there while they travel or wait for a flight home. In order to ensure that you get the most out of your trip, be sure to ask them for everything you require.
As of this writing, listed room rates start at PHP 1500 per night per room. However, do keep in mind that these rates change according to the dates of your stay, so check their website or download the Robinsons Hotels mobile app to ensure you are getting the best deal possible.
You can reach them by phone at (63) 998-840-1637, send them an email at [email protected], or get more information by visiting the Go Hotels Puerto Princesa website.
Would you like more features like this? For the most recent trends, please follow us on Facebook, Twitter, and Instagram.