Domestic attractions are stepping up their attempts to recuperate from the effects of the pandemic as travel restrictions continue to loosen. AirAsia Super App Philippines is committed to restoring confidence in tourism and economic growth through travel, as this is one of the industries that has been hit the hardest.
As the Sandugo Festival resumes face-to-face celebration after two years of lockdown, AirAsia Philippines recently hosted its media route story conference in Bohol with a few media partners. We are pleased to be a part of the initiative as we are advocating local tourism. Through tourism and the sale of locally produced goods, the travel and lifestyle company seeks to promote Bohol as a tourist destination and help local companies on the road to recovery.
Bohol has a huge selection of activities. It has breathtaking landscapes, historical sites, white-sand beaches, top-notch resorts, a variety of underwater treasures, and marine life, among other man-made and natural things of beauty.
But to make things simpler for you, here are our Top 10 Featured Destinations in Bohol that you shouldn't miss.
1. Chocolate Hills
When you take Chocolate Hills tours in the cities of Carmen, Batuan, and Sagbayan, 1,000 magnificent hills in the shape of cones are seen when you take in the sights. These hills are distributed throughout an area of 50 square kilometers. The "Eight Wonders of the World" label was also given to it. This tourist attraction has piqued the interest of many geologists and contributed to Bohol's ranking as one of the top tourist destinations in the Philippines.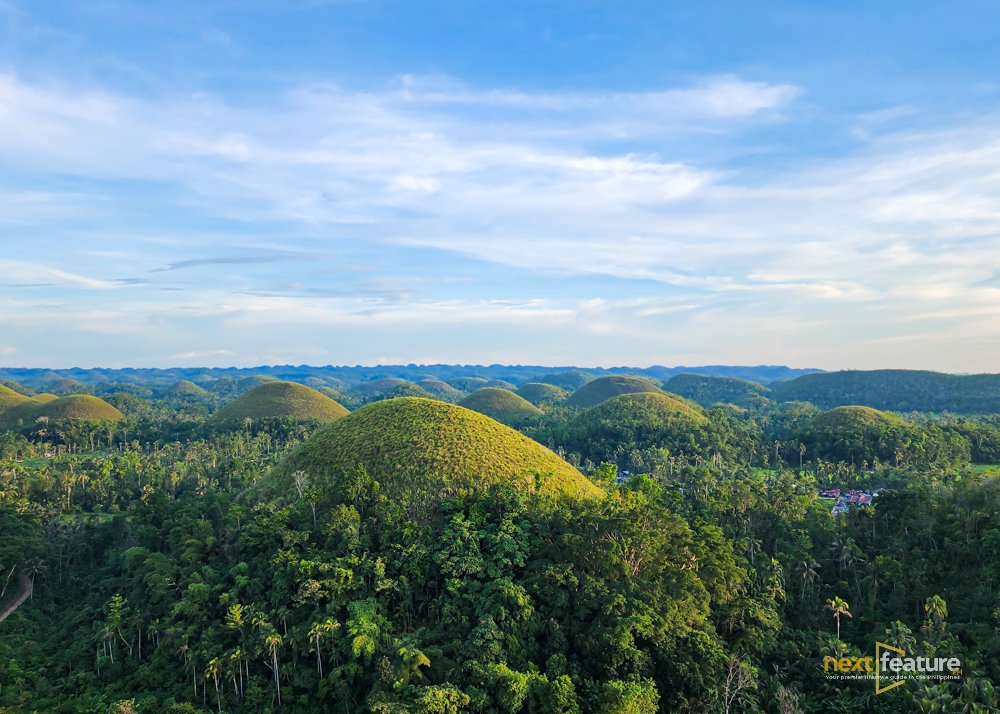 A bronze plaque on the viewing platform for the Chocolate Hills in Bohol says that the hills were made when coral deposits rose up, erosion took place, and rain hit the area.
The Chocolate Hills exhibit their distinctive chocolate-brown hue from January through May, when it's dry. When it rains, the grass on the hills takes on a brilliant green color that gives them a mint chocolate hue. There are more tourists during the dry season since the hills then seem exactly as depicted.
2. Hinagdanan Cave
One of the many magnificent caverns discovered in the Province of Bohol is Hinagdanan Cave, another tourist destination in Bohol. The word "laddered," or "hinagdanan" in Cebuano, which describes the cave's entrance, gave it its name.
While clearing his field, a farmer unintentionally came across this cave. The cave features a deep lagoon that is around 12 feet deep with a lot of stalactites and stalagmites.
Another piece of Second World War history can be found in Hinagdanan Cave. The people formerly used the cave as a hideout to flee the Japanese Imperial troops, but sadly they were still discovered.
Only one person at a time may enter the cave's entrance, which leads to a cavern that is less than 100 meters long. The natural water droplets in the cave are what are causing the slippery and smooth friction on the walkway.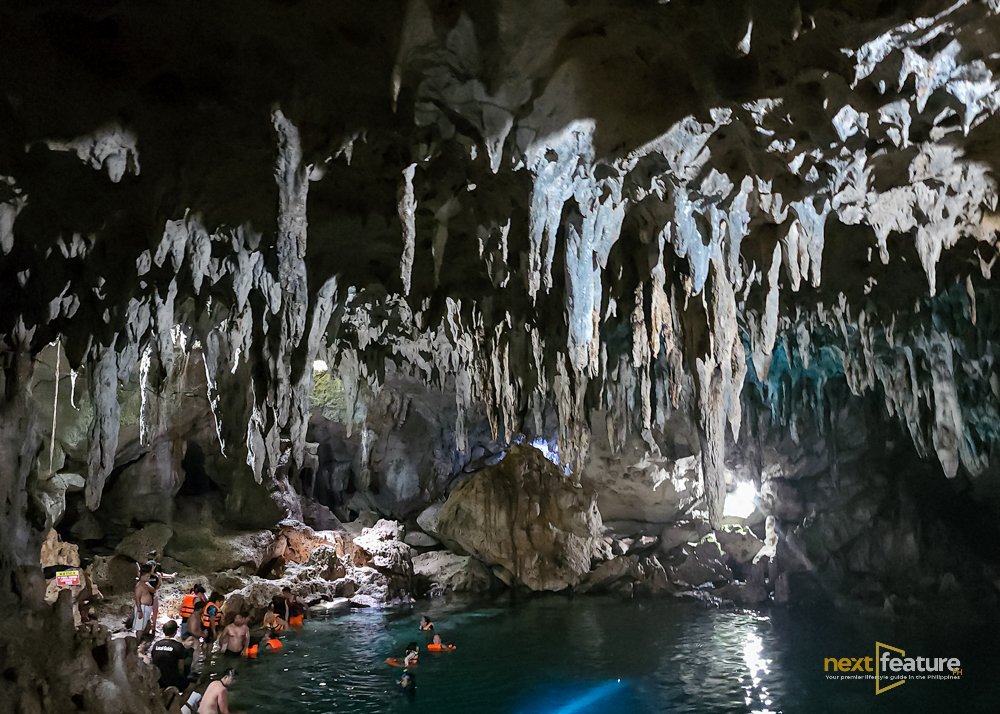 Hinagdanan is a karst cave, meaning that limestones make up its structure. boasting a freshwater lagoon that is around 10 to 12 meters deep and a number of parallel stalactite and stalagmite formations. Restaurants and gift stores have also opened adjacent to the cave as a result of its rising popularity, allowing both tourists and locals to have a delicious meal before or after their dip. Following your visit to Hinagdanan, you might like to explore some of the nearby tourist attractions, including the Dauis Church, Bikini Beach, and Bingag Beach.
3. Philippine Tarsier and Wildlife Sanctuary
There are just about 1,000 tarsiers surviving on the slopes of Corella, where they were once abundant. The once-common sighting of tarsiers beside highways has evolved into a fight to preserve what is left of the species. It is likely that the number of tarsiers is rapidly decreasing because their forest homes are being destroyed at an alarming rate.
In Corella, Bohol, there is an ecotourism area called the Philippine Tarsier Sanctuary. It is a place where you may go to see and interact with tarsiers, the tiniest primates that are mostly found in Southeast Asia.
You may check out the visitor complex at this tourist destination to discover more about these little creatures. It features an exhibition area, a café, an audiovisual room, and a research center with plenty of information about tarsiers, a library, meeting spaces, and more.
The tarsier sanctuary is open all year long for visitors. Due to the colder weather, December through May are the best months to visit this destination. Due to the fact that most people visit this tourist destination during the holidays, be aware that it could be congested in December and the summer.
Some of them are asleep, but most of them are posing for pictures. But bear in mind that you have to follow the rules. When taking pictures here, make sure to turn off your camera's flash and make as little noise as you can because the tarsiers are easily stressed. It is more convenient for us if the guide personnel offers to snap pictures close to the tarsier.
Daily hours of operation for the Philippine Tarsier Wildlife & Sanctuary are 8:30 AM to 4:00 PM.
4. Bohol Bee Farm
Although it is a privately owned resort and hotel, Bohol Bee Farm is primarily known for its cuisine and organic farm. We were visiting Bohol for the first time, so we had to stop here for dinner before the night was out.
It is difficult to find; you must make an effort to get there. It is perched on a cliff on Panglao Island, one kilometer from the main road. And those who put in the effort get a wonderful, healthy dining experience in return. At the very end of the space, a tree and its creeping branches obscure the restaurant. We had to cross a wonderful garden to get there, which sets the tone and the homey ambiance.
The meals served at Bohol Bee Farm are delicious. But it's not the food's taste that makes this place worth visiting; it's the complete dining experience, of which the food's taste is but a small aspect. The presentation is fascinating, the food is nutritious, the setting is inviting, and the service is excellent. Even without a bee tour, it would have been much better, and it's the kind of dining experience that both children and adults will love.
They also provide a variety of spreads, including the well-known pesto spread, that goes well with toasted bread. In addition, we sampled the spicy natural honey jam, another distinctive item they sell in their shop.
So, if you want to live a healthy life, you'll like their organic farm goods and organic restaurant. They serve only natural and organic foods.
5. Danao Adventure Park
The gorgeous white-sand beaches and rural Bohol attractions have received a lot of attention. The island province has long drawn both domestic and foreign visitors because it is home to the Chocolate Hills, century-old cathedrals, and tarsiers.
But the Danao Adventure Park is giving thrill-seekers and people who like to try new things a good reason to visit Bohol.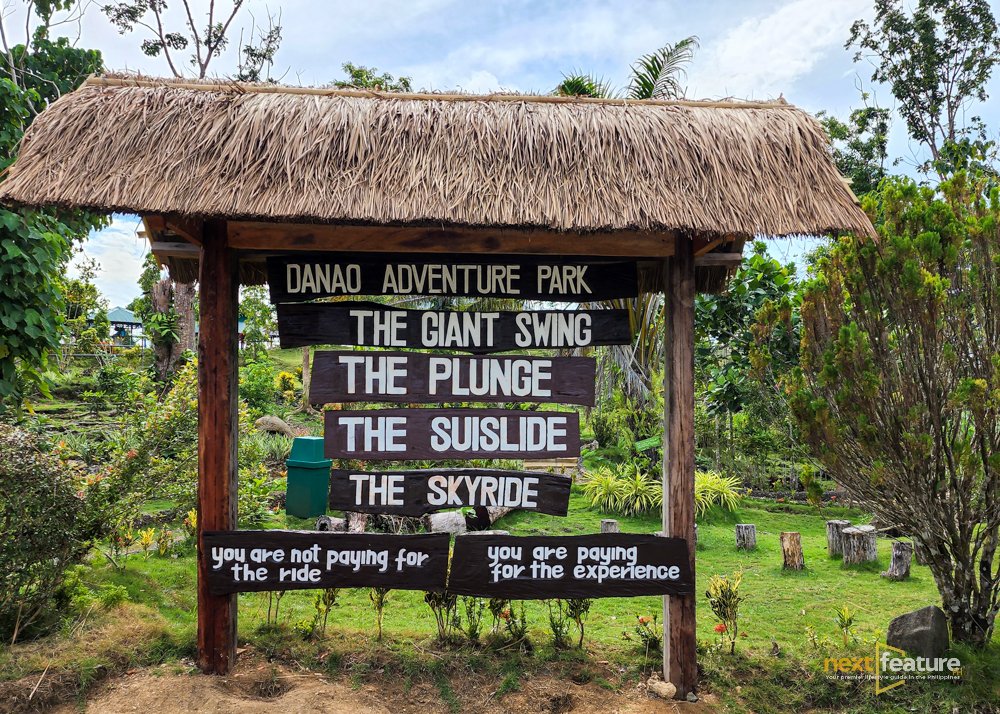 The Danao Adventure Park, which is about two hours' drive from Tagbilaran City in Barangay Magtangtang, Danao, Bohol, offers a variety of unconventional outdoor activities for those seeking an action-packed getaway.
The COVID-19 epidemic and Typhoon Odette have both had a negative impact on the adventure park, which just reopened to the public in May. The hurricane destroyed some of their well-known attractions, like the glass cliff-walking, while the pandemic reduced the number of daily tourists.
Only four activities will still be available to the public as of July 2022: the plunge, huge swing, suicide, and Skyride. However, operators are reassured that all employed equipment is of a high caliber and that all possible activities are run by qualified personnel. After all, the facility takes pleasure in placing a high priority on safety, as seen by the absence of any mishaps since its opening in 2008.
The Plunge is a well-known attraction at Danao Adventure Park and is reputedly one of the tallest canyon swings in Southeast Asia. A 200-meter swing and a 70-meter vertical free fall separate the loading platform from the canyon floor, which is located roughly 280 meters above the ground. We chose the Giant Swing instead of doing this since it was the "lesser evil", no pun intended.
Before being slung to the cliffside over the Wahig River, riders have the option of reaching the 100-meter maximum height. The newest addition to the park thrills visitors as they gently ascend into the air before being repeatedly dumped and swung.
The park, which was created as an eco-tourism business, is entirely run by the local government body, and it places a high value on community involvement.
6. Antequera Weaving Community
Another wonderful place to visit in Bohol is the Antequera Weaving Community. It won't be your typical exciting activity, but it's one of the places that really strikes our hearts.
The industry that produces baskets in Antequera is highly renowned. Older generations in Antequera have been passing on their knowledge of basket weaving to younger ones since the early 1900s.
Antequera baskets come in a variety of shapes and sizes, just like other native goods like hampers, home decor, wall art, furniture, bags, and fashion items. All of the materials used to make these handicrafts come from nature. Bamboo, rattan, wicker, nito, buri, sig-id, and other vines are all used.
The majority of their orders originate from Cebu, followed by Manila and a tiny number of local customers. The baskets are frequently used in the interior decoration of resorts on the island of Panglao. The people of Bohol use and adore their baskets in their daily lives.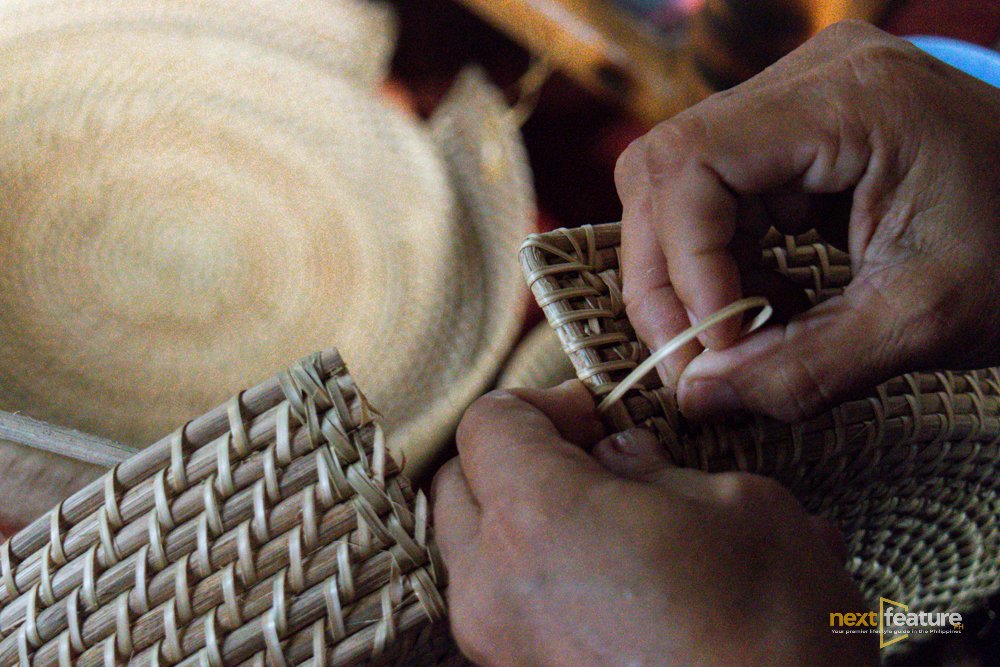 It's a great opportunity to go see them and be motivated by their perseverance and humble beginnings.
7. Blood Compact Shrine
The Blood Compact Shrine is another interesting place to visit. Even if there isn't much to do here, learning some history is good for the brain.
The shrine is a piece of art created to commemorate the Philippines' and Spain's first international treaty. In the Bool District, the memorial is located in an area by the side of what is now known as Tagbilaran East Road. Its present location is significant historically since it was here that Rajah Sikatuna and Miguel Lopez de Legaspi sealed their blood covenant on March 16, 1565. According to legend, this action represented camaraderie and peace between Bohol's locals and visitors.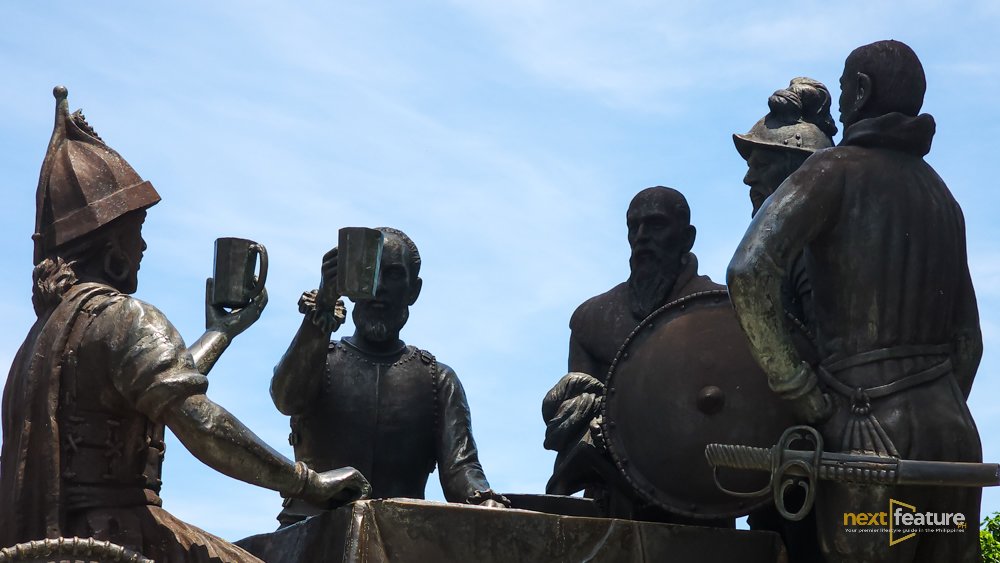 Napoleon Abueva, a national artist and Boholano himself, sculpted the life-size monument. It is shown as five life-size bronze statues of men drinking drinks with Legazpi and Sikatuna while sitting around a table. The statues are set up on a raised dais.
From Tagbilaran City, you can drive along Tagbilaran East Road to the historical site. To get to the statue by public transit, you can alternatively take a tricycle. Alternatively, you can sign up for excursions that have the Blood Compact Monument on their schedule.
8. Loboc River Cruise
Most Bohol countryside trips include a notable highlight called the Loboc River Cruise in Loboc town. Hearty buffet lunch or dinner is typically included and served on the raft. On board this floating restaurant, there are also musicians and singers to keep people entertained while they eat delicious Filipino food.
From Loay Bridge, which is close to the Church of San Pedro, the river cruise departs. The raft stops in front of a sizable hut halfway during the hour-long ride for a brief performance by additional singers and dancers wearing traditional baro't saya. The raft travels down the river until it reaches a tiny section of Busay Falls when it turns around to make its way back.
This is exciting since we would never forget the feeling of being in a floating restaurant that was following a winding, green river. Imagine traveling through a region that is home to shrubs, coconut, banana, and nipa plants. "Balik sa Bohol Balik" was the song that stayed with us like a magic spell the entire trip. Even after visitors have departed Bohol, the memorable words and cheerful rhythm are frequently still there in their minds. It serves as the anthem for today's slow revival of tourism.
9. Balicasag Island
Because of its sea turtles, Balicasag Island is one of the best diving locations in the Philippines for experienced divers, and you shouldn't skip it while organizing your diving trips there.
Accommodations are typically made in Panglao, which also serves as the starting point for trips on organized boats with your specific dive operator to Balicasag. The top Panglao Bohol resorts, including Bohol Beach Club, Mithi Resort, and other Philippine 5-star hotels, as well as wellness resorts and resorts in the Bali style, are available for your selection.
Located on Balicasag's western edge, this location is notable for its 200-meter drop. The enormous, imposing wall is alive with local micro-creatures and marine life that macro photographers can appreciate.

It really is a wonderful spot to visit, especially when you notice the visibility, which, depending on the season, can extend up to 40 meters. The first dive is usually simple, and this is where you'll typically see the enormous school of jacks.
10. Sardine Run at Napaling Point
Napaling Point, also known as Napaling Reef, used to be a remote, off-the-beaten-path location that even locals were unfamiliar with how to get to. The most popular dive site on Panglao Island (mainland) is Napaling, which is now bustling with both domestic and foreign tourists.
The Napaling Point is located south of Bohol, on the northwest shore of Panglao Island. Being at snorkeling depth allows you to experience the "sardine run," which is one of just a few spots in the world that allows this. Napaling Point has a lot more to offer than just its enormous sardine vortex, though. While the deep-sloping wall draws freedivers from all over the world, its shallow reef is home to a wide variety of hard and soft corals and is wonderful for divers and underwater photographers.
Being able to swim with the school of sardines while here for the first time feels like heaven! We chose Islahanon Freediving because they were the only company providing this service or activity with a safety-trained diver. As soon as we complete our freediving training, we will certainly return here.
Bonus Feature: Bilar Man-Made Forest
In some Philippine tourist destinations, manmade forests are rising in popularity as new attractions. The artificial forest in Puerto Princesa, Palawan, which we first saw, and this one in Bohol, are both similar.
The Bohol Forest is a two-kilometer stretch of thickly planted mahogany trees that were created by humans and is situated on the boundary between the municipalities of Loboc and Bilar. Before and after this man-made forest are the naturally growing woods of Loboc and Bilar, which have a lot of green leaves, different kinds of trees, and huge ferns growing along the road.
The regular height of the large trees, the spread of their branches, and the thickness and pattern of their leaves make the man-made forest stand out. Seedlings are everywhere around the older trees. The branches and the dense foliage block the view of the sky, while magnificent trunks, some thick and others only a few months old, rise straight up.
When you reach this place, you'll feel as though you've taken a breath of fresh air and entered a beautiful habitat. Although there isn't much to do here, it's the perfect setting for your Instagram content. Pose like the Folklore album cover by Taylor Swift.
Getting to Bohol
The entire province of Bohol is served by the Bohol-Panglao International Airport. This airport opened in November of last year. It took the place of the previous airport in Tagbilaran City, the provincial capital of Bohol.
Due to its environmentally friendly buildings and technology, Bohol-Panglao Airport is known as the "Green Gateway to the World" and the first "Eco-airport in the Philippines."
The quickest and most convenient method is to fly directly from Manila. AirAsia Super App is the best option as it offers the best deal for this trip.
At Ninoy Aquino International Airport (NAIA) Terminal 4, travel time is approximately one hour and thirty minutes. There are other options like renting a car, van, or tuk-tuk, so be sure to check your options before your travel date and finalize all your itinerary to ensure you have a safe and hassle-free vacation to the lovely island of Bohol. When you arrive at Tagbilaran Airport, you may take an airport transfer provided by your hotel.
Best time to visit Bohol
In Bohol, the dry season lasts from December to May, with April having the lowest likelihood of precipitation. The best time to visit Bohol for hot-weather activities like swimming, diving, snorkeling, and touring is during these months, which are naturally the busiest.
The Chocolate Hills seem at their most distinctively chocolate-brown throughout the summer. Naturally, these are the months when most tourists choose to visit Bohol. So, you can anticipate crowds at Bohol's tourist destinations and beaches.
Where to Stay
For both locals and visitors, Solea provides the best value for money. Anyone can take advantage of these benefits without giving up the perks of a modern luxury resort.
Solea has a beautiful view of its clean white sand beaches and turquoise waters, and the resort's interior is decorated in a warm, tropical style. This gives it the feel of an island getaway that many travelers want without breaking the bank.
Without compromising on the luxuries that we desire at a hotel, you get fantastic value for your money.

Editor's View
The first location outside of Cebu City is Solea Coast Resort, which is a part of the Solea Hotel & Resorts family. Solea Mactan Resort, Kumbira by Solea, Wooloo Mountain Resort, and Nanda Cafe are some of its other sister establishments.

At Solea Coast Resort, you can have a wonderful and enjoyable stay in the province of Bohol on the island of Bohol. Visit www.soleahotels.com to find out more.
AirAsia is a one-stop app for all travel & lifestyle needs
The AirAsia Super App is the only eCommerce platform you will ever need for everything from booking your flight from over 700 airlines worldwide to finding the best prices on hotel accommodations, ground activity packages, and transportation to food, health, and beauty products.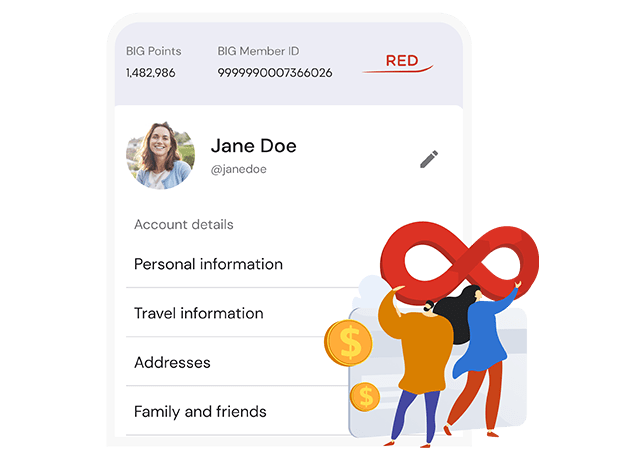 You can arrange a fantastic trip and plan your holiday from the convenience of your home. Additionally, you might actually save more than you spend. We constantly keep an eye out for attractive discounts and deals as savvy travelers—anything to stretch the budget. In addition to the already fantastic discounts, you may choose to pay all or part of your transactions with AirAsia points.
The AirAsia Super App caters to all of your requirements. The AirAsia mobile app makes things much simpler, faster, and more convenient, whether you're looking to book flights, lodging, vacation packages, and activities; shop for branded goods, or simply get the greatest discounts in town.
Truly, it's more fun in Bohol with AirAsia
One of the Philippines' most scenic provinces is the island of Bohol. It has some of the best outdoor and underwater attractions in the world, such as beautiful white-sand beaches, stunning coral reefs, beautiful landscapes, old churches, and an amazing ecotourism experience.
Combining a tour of the countryside with an island-hopping adventure, followed by a final day of relaxation on the beach, is the perfect way to make the most of your trip. This will enable you to properly appreciate this island's varied characteristics that make it unique. Travelers from abroad and locally couldn't help but be surprised, which is understandable.
In Bohol, there is a wealth of things to see and learn about, including the well-known Chocolate Hills, the charming tarsiers, the islands, the beaches, the priceless marine life, and thrilling activities in adventure parks.
For fans of the great outdoors, thrill-seekers, and divers and snorkelers, it's the ideal vacation spot. One of the most romantic locations in the Philippines, it is also perfect for couples and honeymooners. You should absolutely visit the Philippines for this reason, among others.
A special thanks to AirAsia Philippines for making us part of this wonderful tour and for providing us with a safe and pleasant flying experience.
Do you want to know our Next Feature? Please follow us on Facebook, Twitter, and Instagram to get the latest news and guides!