Hendrick's Gin, the renowned gin maker celebrated for its infusion of rose and cucumber, delighted consumers worldwide last June 14, World Cucumber Day, by transforming cucumbers into a unique form of currency.
World Cucumber Day is an annual celebration curated by Hendrick's Gin, inspiring individuals to cultivate and embrace their unusual side. To honor the remarkable fruit that plays a vital role in its signature flavor, Hendrick's Gin partnered with 38 bars, including renowned establishments such as Bar 55, Lampara, Bar Flora, After Hours, Salt and Ice, Oto, Curator, and many more, to facilitate these extraordinary transactions.
During the dedicated 'Cucumber Hour' held on June 14 from 5 to 11 pm, patrons had the opportunity to exchange bona fide cucumbers of any species as a form of currency, or "bar tender," for a refreshing Hendrick's & Tonic. The response from curious-minded individuals was overwhelming as they embraced the opportunity to experience the delightful peculiarity of Hendrick's Gin through this unconventional exchange.
Charmaine Thio, Hendrick's Southeast Asia Ambassador, expressed her enthusiasm, saying, "After a well-received trial in 2019, where we converted the beloved cucumber into currency, we invited curious-minded individuals once again to exchange this unconventional green fruit for the most peculiar libation, a Hendrick's & Tonic. There is simply no better way to cap off a Hendrick's cocktail than with a little green garnish cut from the same fruit that gives the gin its delightfully unusual flavor. We welcomed those with a shared disposition to join us in the wondrous possibilities World Cucumber Day had to offer."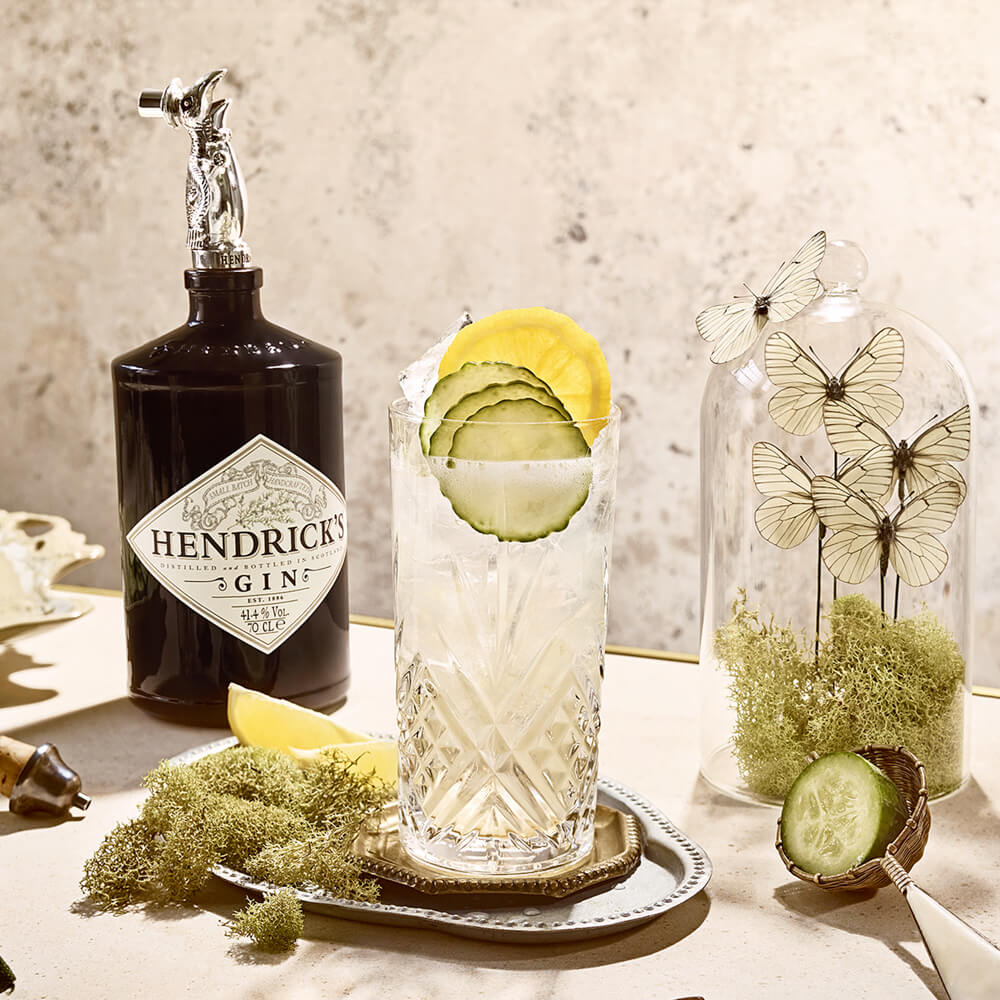 In addition to the exhilarating one-day event, patrons also had the opportunity to immerse themselves in the world of Hendrick's Gin through Hendrick's Gin Cucumber Lemonade Stand.
With the purchase of any Hendrick's cocktail, visitors enjoyed a complimentary Hendrick's Gin lemonade, complementing their extraordinary journey into the brand's world. The Cucumber Lemonade Stand was available at select outlets from June 14 to 16, between 5 PM and 11 PM.