Every delicious Filipino dish has traditionally had meat as a key ingredient. Filipinos have embraced the practice of offering warm affection and fantastic food to gather around and reconnect with friends and loved ones, whether for ordinary food on the table or fiestas, celebrations, and holidays.
In keeping with this history, Mrs. Garcia's Meats has been winning over consumers who expect fresh, affordable, safe, and high-quality meat products, as well as excellent service for more than 25 years.
From opening new outlets in major supermarkets and making itself accessible round-the-clock to convenience stores, such as Shell Select and 7-Eleven, Mrs. Garcia's Meats is delighted to share tender news with its clients as it carries on with its legacy.
"Every home has grown to love Mrs. Garcia's Meats as their companion in making every mealtime special. So, we are excited to announce that we finally opened the first-ever Mrs. Garcia's Meatshop this October 11, 2022, allowing more families to enjoy that extra special dining experience at home. As we open our new Community Store, located at Platinum Business Center, #188 Congressional Ave., Quezon City, we are eager to provide fresh, affordable, safe, and high-quality meat products to all Filipinos," said Mrs. Garcia's Meats Chief Operating Officer Bernadette Lee.
The store will serve a variety of Premium Pork, Beef, Korean, and Japanese Cuts, including Short Ribs, Sirloin, Lean Ground Pork, Liempo, and Porkchop, as well as Japanese Shabu-Shabu, Beef Yakiniku, Beef Woo Samgyeop, Korean Pork Steak Bulgogi, and Pork Samgyeopsal.
All customers can also order in advance before picking up their items in Mrs. Garcia's Meatshop through its Pick-A-Meat Express. This service offering allows customers to order via phone call before picking up the items. All they need to do is to drop by the parking space in front of the store, where friendly staff members are ready to hand them the meat products or help load the items directly into their car.
Meanwhile, as a way of marking this milestone, Mrs. Garcia's Meatshop will now be open for franchising to provide Filipinos with business and investment options.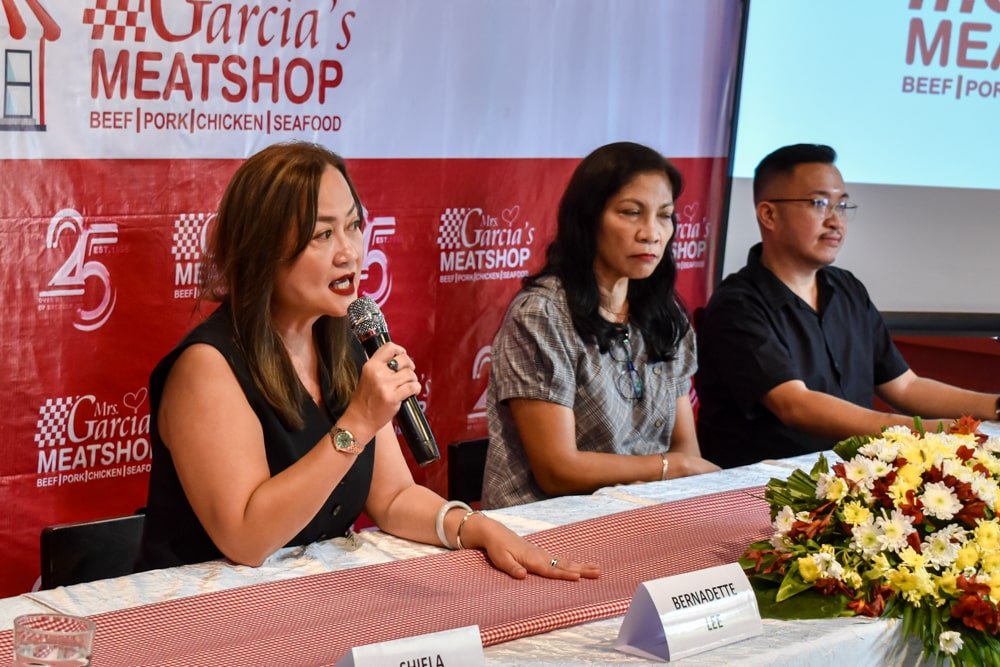 "The last few years have seen tremendous growth for Mrs. Garcia's Meats. In many supermarket chains and eateries, people have come to trust our brand. As the core of MEATWORLD International Inc., Mrs. Garcia's Meats has also hired a rising 1,500 butchers and merchandisers. By providing a franchise option to our customers, mompreneurs, and every Filipino looking for business prospects, we hope to spread the word about these success stories," Lee added.
Mrs. Garcia's Meats by MEATWORLD International, Inc. was founded in 1996. Since then, it has been helping ensure that fresh, affordable, safe, and high-quality meat products are available for every family and their recipes as it offers a wide choice of meat categories and cuts.
For more information about Mrs. Garcia's Meats and Meatshop, the latest news, promos, and how to become a Franchisee, check out their website and on Facebook.