To live in a society that looks at canine companions as animals that need care, love, and support is what's at the core of the dog care brand Doggo from the very beginning. Consistently aligned with their philosophy and as a corporate social responsibility initiative, the brand spent a day with 280 dogs to give them TLC and help them find new homes with ambassadors Megan Young and Mikael Daez at Pawssion Project Foundation in Bulacan.
A feast for the fur babies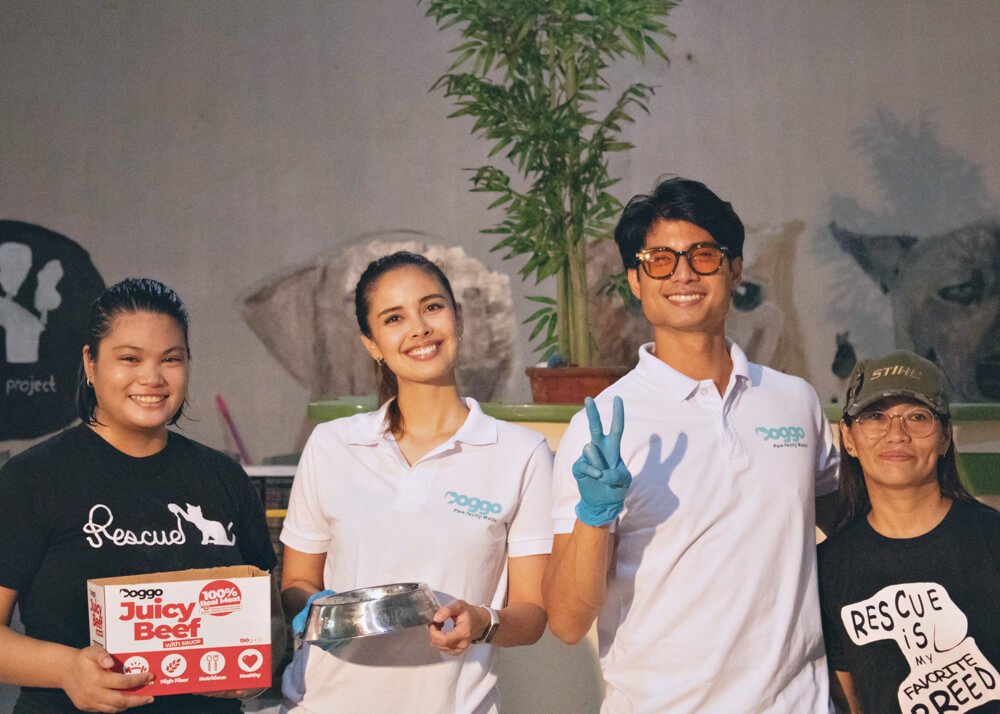 Pawssion Project shelters stray and abandoned dogs to rehabilitate and find their fur families. Entirely relying their operations on donations, the essence of 'sharing is caring' is amplified for the foundation. A head volunteer since the organization's first year Rachel Cribello stressed, "Malaking bagay siya sa amin lalo na yung dog food at shampoos, nabibigay yung talagang kailangan namin."
(It's a huge help for us, especially the dog food and shampoos that address the dogs' daily essentials).
The dogs were fed with Doggo Wet Food in its chicken and beef variants. Satisfying in more ways than one, this outreach not only ticked the canines' diet requirements but also Doggo's pact of bringing high-quality and 'top dog' experiences for all. Materializing their mission into action, the donation was a hallmark of Doggo's drive to care for even the most unfortunate dogs' well-being with premium quality products.
Keeping quite a number of hounds healthy is a challenging task for the volunteers. On his reason why Doggo continues its outreach with the NGO, CEO Kurt Cheng explained, "We try to do our best to facilitate events and raise funds for them, ideally more than once or twice a year. Pawssion and Doggo also started around the same time, so we share a sentimental connection." Deeply committed to animal welfare at his tender age, Cheng made it Doggo's mission as well to promote the same in ways that the brand could tangibly create change, hence the lending hand. In ensuring that this effort remains sustainable and keeps the dogs well-fed, the brand donated gift packs containing: Doggo Treats, feeding bowls, water dispensers, beds, leashes, as well as shampoos, conditioners, and grooming tools for proper hygiene care.
Young and Daez also facilitated the feeding who, in line with Doggo's commitment, are no strangers to responsible pet ownership and caretaking.
"It's really nice to see how far Pawssion Project has gone to take care of the dogs. We've been supporting them for the past couple of years and Fofo (Mikael) doesn't know this but I also send them funds from time to time," admitted Megan to which Mikael added, "It's nice to work with Doggo as well, to see a brand that always reiterates the improvement of animal welfare. To see the dogs, volunteers, and the brand coming together—it really is a heartwarming experience."
The sheltered life of pets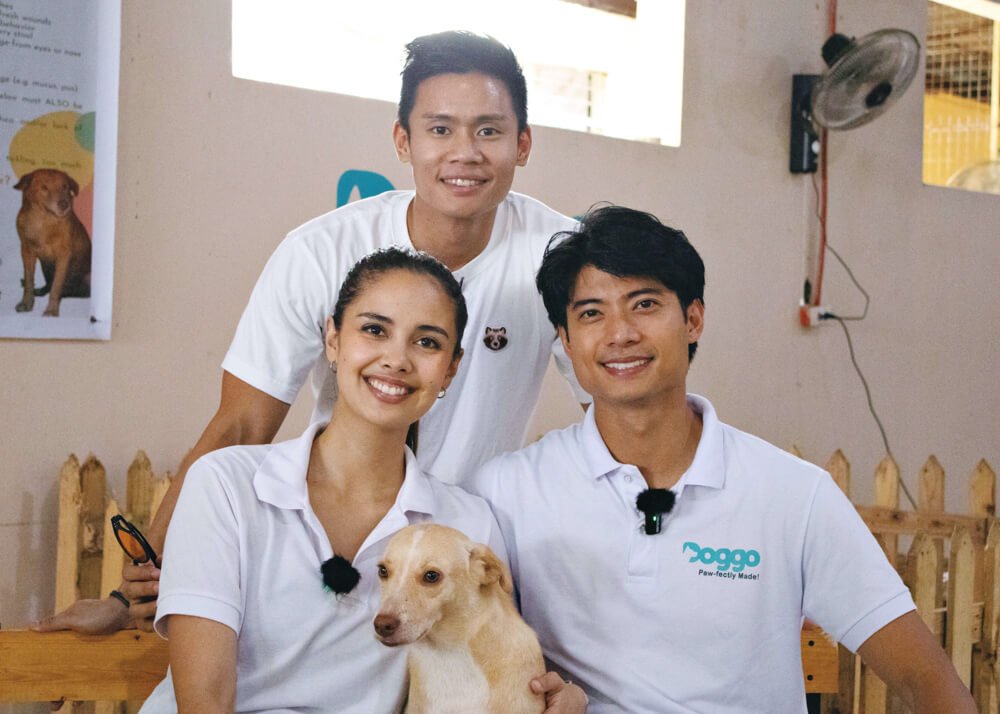 The event also showcased rescued dogs in hopes to find their forever humans, reinforcing Doggo's way of encouraging adoption and supporting the organization's main pursuit. Cribello expressed that pet care brands such as Doggo could help make more impact and influence a greater audience when it comes to animal welfare.
"Sana mas marami pa kaming mapa-adopt na pets at mas gumanda pa ang facilities namin. Hindi dahil maganda yung aso, kukunin na pero kapag nagka-sakit, hindi na aalagaan at ibabalik lang ulit sa amin. Kung kailan nila tayo mas kailangan, sana ay handa rin tayo sa responsibilidad."
(We hope to put up more pets for adoption and to improve our facilities. Just because a dog looks nice, they'll adopt it but go on surrendering it to us when sick. We wish that they (adopters) don't flee from the responsibility when pets need us the most).
Campaigning this same advocacy, Young and Daez echo, "I'm very new to pet ownership so this event was a reminder of how I, too, need the proper education when it comes to taking care of pets," Daez claimed. While Young, in consonance with this, said, "I hope that as time goes on, we can help other owners to also be more responsible."
This wasn't Doggo's first time supporting the NGO when it comes to adoption drives. Consistently active in establishing deeper connections between dogs and humans, the pet care brand also hosted Doggo Pawty—an event in December 2022 that aimed to bolster the bond between fur babies and 'furents'. Here, strays for adoption were also showcased to help them find new homes.
More paw power for Doggo
With Pawssion Project being home to the country's many pets in need, the brand aims to keep their partnership a long-term commitment. "As long as Doggo also improves and continues to grow big, we will definitely expand our outreach as well," hopes the CEO.
If one is driven to make a difference and bring hope to rescued pets, volunteers and donations are highly encouraged at Pawssion Project. For top-tier pet care, Doggo products are available at Doggo House BGC, GrabMart, Pet Express, Doggo's official store on Shopee and Lazada, and their Viber community.