With such a delicious and colorful world, the sweet experience is perfectly captured by a sweet new camera (pun intended)—The GoPro HERO11 Black—featuring a new, larger sensor that delivers the highest resolution, impressive 10-bit color depth, the highest level of video stabilization, and widest field of view ever featured natively in a HERO camera.
GoPro PH Team

The GoPro HERO11 Black is just perfect for The Dessert Museum's vividly colorful attractions such as the "Piñata Party" room where giant rainbow-colored Piñatas surround you and the uber-yellow "Banana Beach" room with sand made of teeny banana sprinkles. HERO11 Black's new 1/1.9" sensor lets you capture over 1 billion colors in a 10-bit color video at up to 5.3K resolution at 60 frames per second, as well as in 27-megapixel photos—that's 64x more colors compared to 16.7 million colors in 8-bit mode—truer to how the eyes perceive ultra-colorful experiences.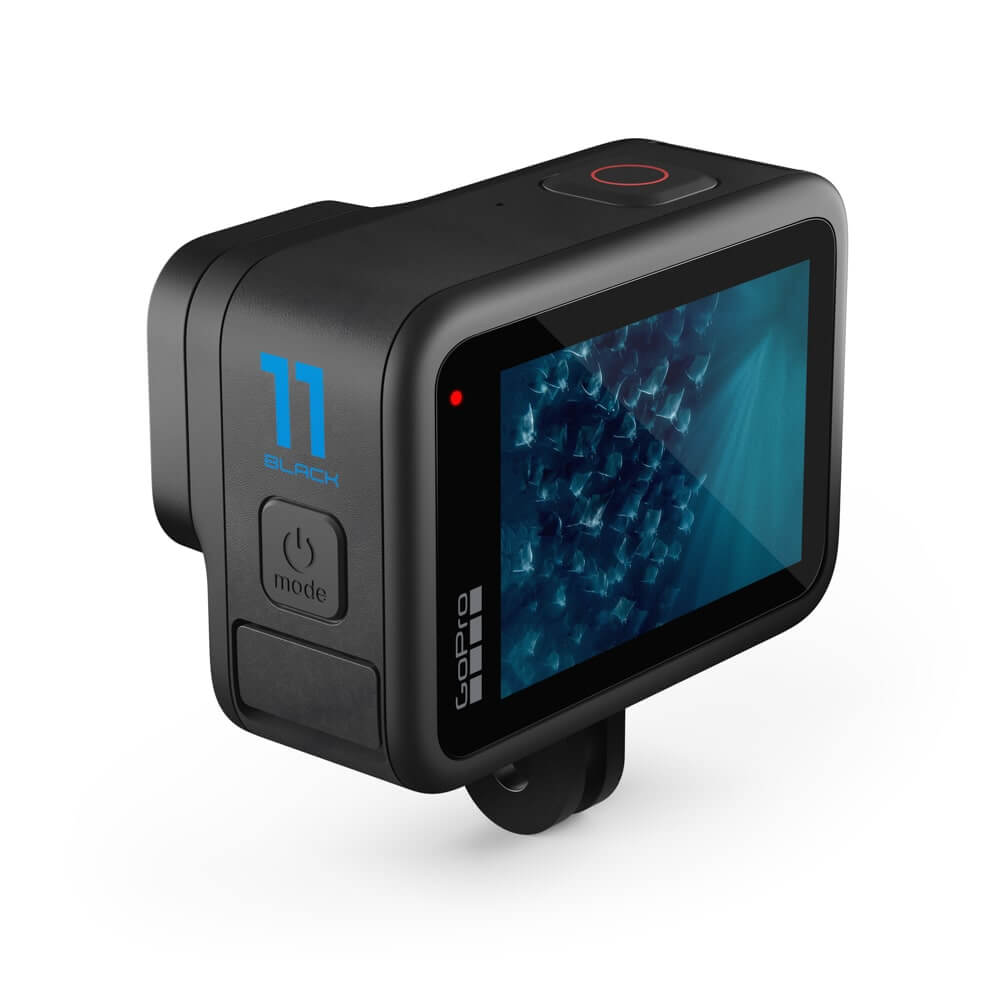 HERO11 Black's new larger sensor also unlocks a game-changing 8:7 aspect ratio, giving you the largest vertical field of view ever on a GoPro. Taking a selfie video in "The Room of Ten Thousand Marshmallows?" The larger sensor adds more of the entire scene from top to bottom—that's literally more detail in every corner of your frame.
Just how much of a game-changer is the HERO11 Black? An 8:7 clip that you've captured on the HERO11 Black at 5.3K resolution can be cropped into a square for Instagram, a portrait video for TikTok, a landscape video for YouTube, and also zoom in on the best sections of your videos to create high-resolution closeup shots. All these can also be easily done in the GoPro Quik app for iOS and Android.
The new sensor also enables HyperView, the widest 16:9 field of view ever native to a HERO camera. This is perfect for filming your POV shots from biking, surfing, and motorcycling, to jumping inside The Dessert Museum's Giant Gumball Machine or while decorating your cake projects at BakeBe. With HyperView, your favorite activities look much more striking and magnificent than you ever imagined possible.
The HERO11 Black is the latest and greatest from GoPro and is more powerful and convenient than ever. It features GoPro's signature HERO camera design, durability, and performance.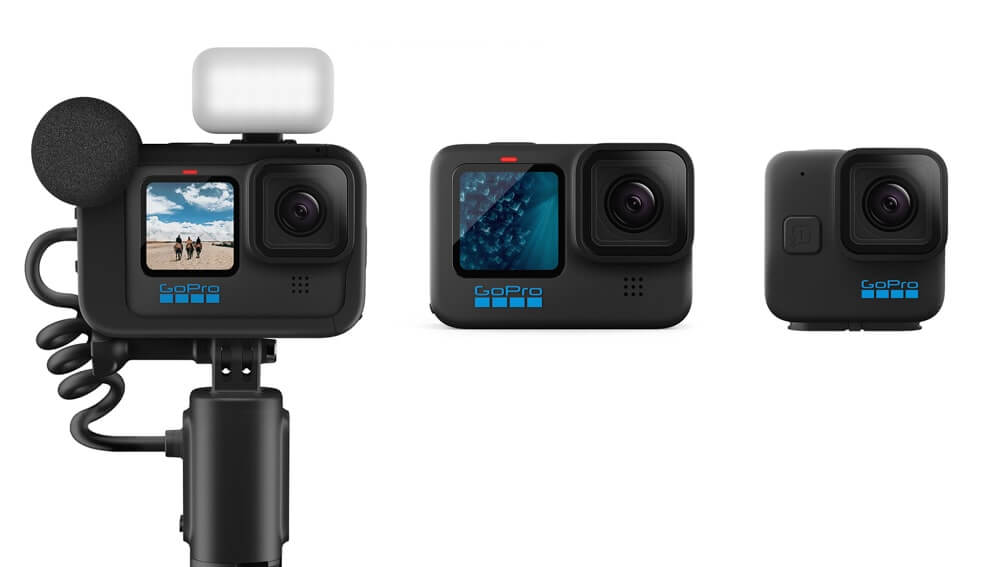 Two other versions will also be locally available soon: The HERO11 Black Creator Edition and the HERO11 Black Mini.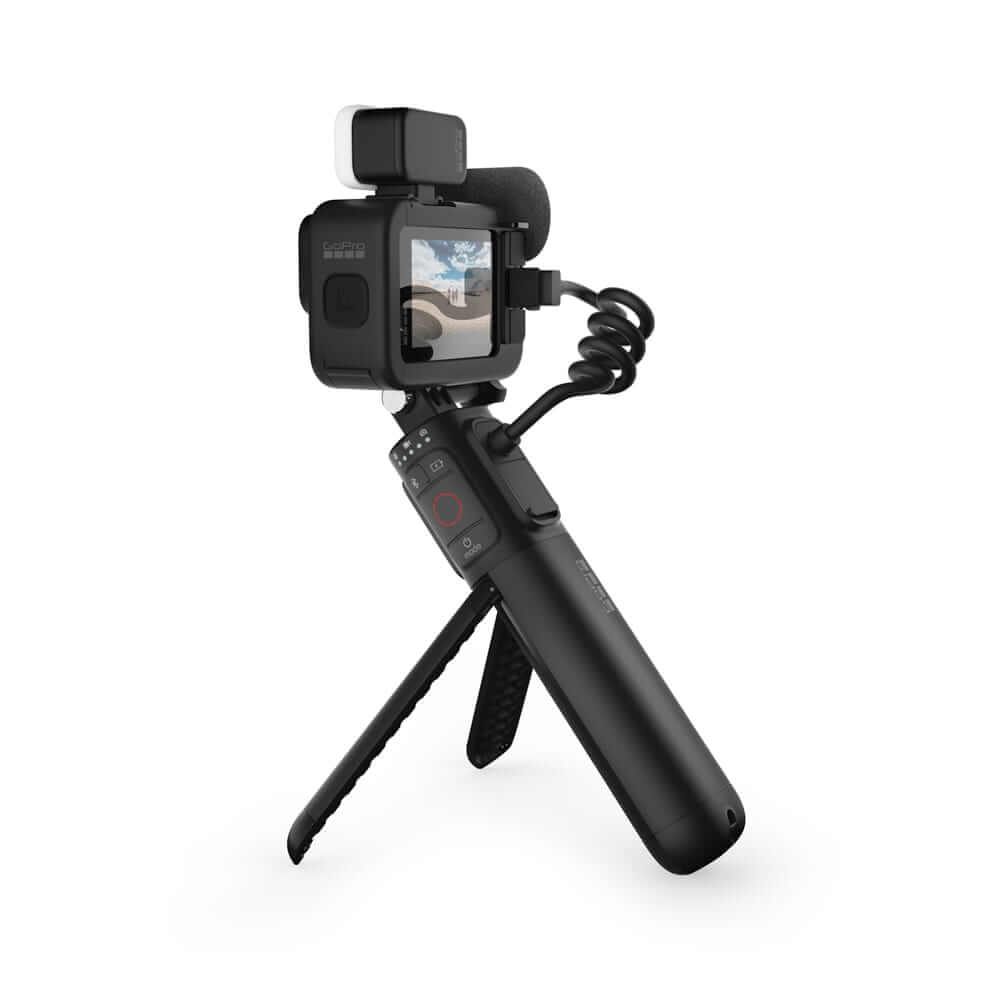 The HERO11 Black Creator Edition is an all-in-one content-capturing powerhouse perfect for content creators, filmmakers, and live streamers with an ultra-lightweight design that fits into the palm of the hand. It has all of the HERO11 Black's outstanding features plus a long-lasting battery grip with built-in buttons for one-handed camera control and over four hours of 4K recording per charge. The HERO11 Black Creator Edition also includes an optional directional microphone, external mic input, an HDMI port for connecting to external displays, a high-output LED light, and two cold shoe mounts for mounting additional accessories.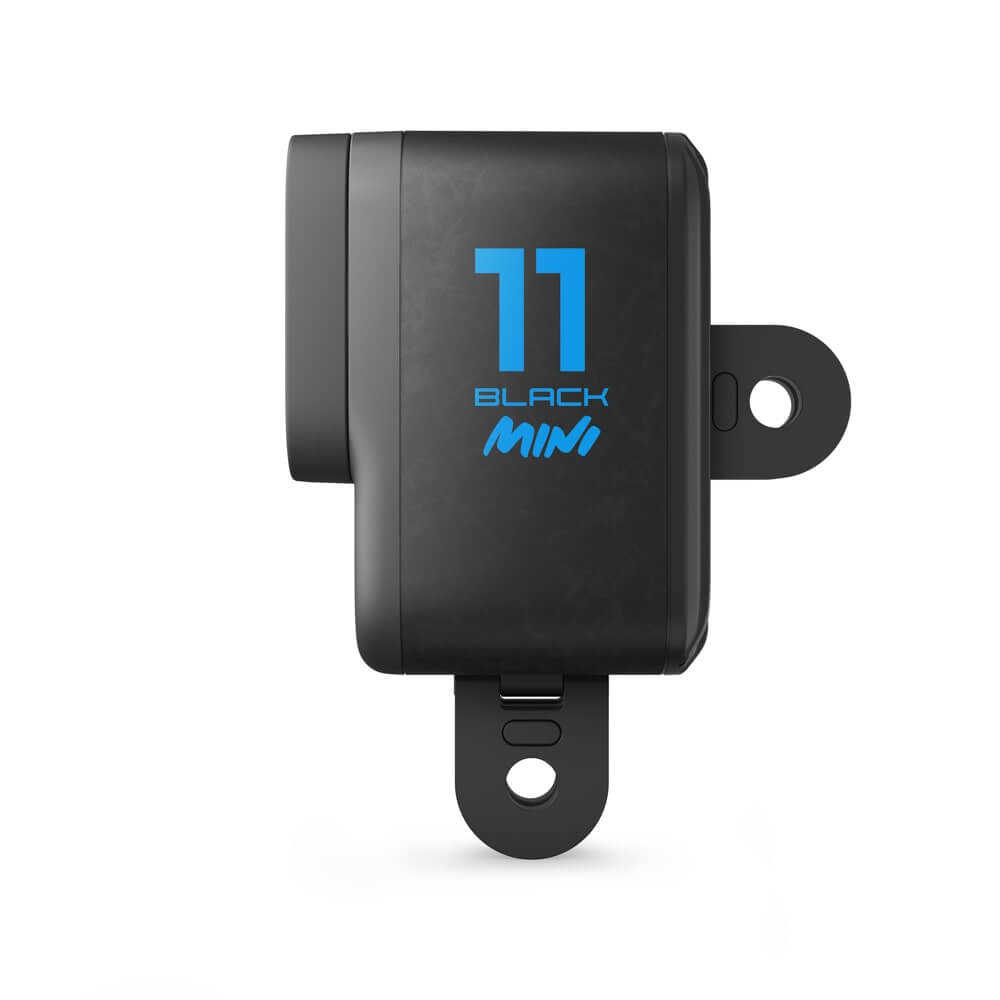 The HERO11 Black Mini is a smaller, lighter, and simpler version of the HERO11 Black that features all of the performance of its bigger siblings, its smaller size and simple one-button design makes it the perfect choice for people who want simplicity but still seek an impressive performance.
So what else makes the three new HERO11 black cameras the best GoPro devices ever?
Emmy Award-winning HyperSmooth 5.0 technology with in-camera 360-degree Horizon Lock to keep your footage steady even if your camera rotates a full 360degrees during capture.
Three new Night Effect Time Lapse presets that make capturing pro-quality Star Trails, Light Painting and Vehicle Light Trails easy.
TimeWarp 3.0 now captures 5.3K, an impressive 91% leap in resolution from 4K, and an incredible 665% more than 1080p.
Simpler camera control with Easy and Pro modes. Easy Controls make it easier than ever to record in the best setting for any situation, while Pro Controls unlock every aspect of your HERO11 camera for maximum creative control.
Enduro Battery dramatically improves camera performance in cold and moderate temperatures, extending recording times up to 38% in HERO11 Black. Enduro comes in-box with HERO11 Black and HERO11 Black Creator Edition and as a built-in Enduro battery in HERO11 Black Mini.
Philippines Availability
HERO11 Black is available nationwide for ₱29,990. Meanwhile, HERO11 Black Creator Edition will be available in October 2022 for ₱41,990 and HERO11 Black Mini will be available in November 2022 for ₱23,990. All three HERO11 Black cameras will be available at GoPro Official LazMall and Shopee Mall Stores and at select retailers nationwide—Abenson, Camerahaus, Colours Foto, Electroworld, Henry's Cameras, Inbox, Infomax, SM Gadgets, TechPro Unlimited, Timeline, Urbangiz, and more. For more information on GoPro's new lineup of HERO11 Black cameras, please visit GoPro.com to learn more.