Nowadays, being able to multitask is a crucial skill to have. It increases your efficiency and stimulates your brain to work or study more effectively, which in turn eventually translates to more productivity. The downside of multitasking however if your focus is split, especially if you keep alt-tabbing between projects. This can lead to errors, longer total time, or even subpar work.
One of the best ways to mitigate this problem is adding more space so you can organize your ideas better. This can be done through a notebook and jotting down your task and prioritizing them. Another way is to use multiple screens. This can take up a lot of desk space, however. To address this, LG introduced the DualUp monitor which offers twice the screen real estate to help with multitasking and productivity.
The LG DualUp monitor offers a new format of a 16:18 aspect ratio with an SDQHD display. This gives you effectively the same screen real estate as two separate 21.5-inch monitors (16:9 aspect ratio) to enable viewing of 2 applications at the same time for added productivity. No more need for confusing and distracting alt-tabbing.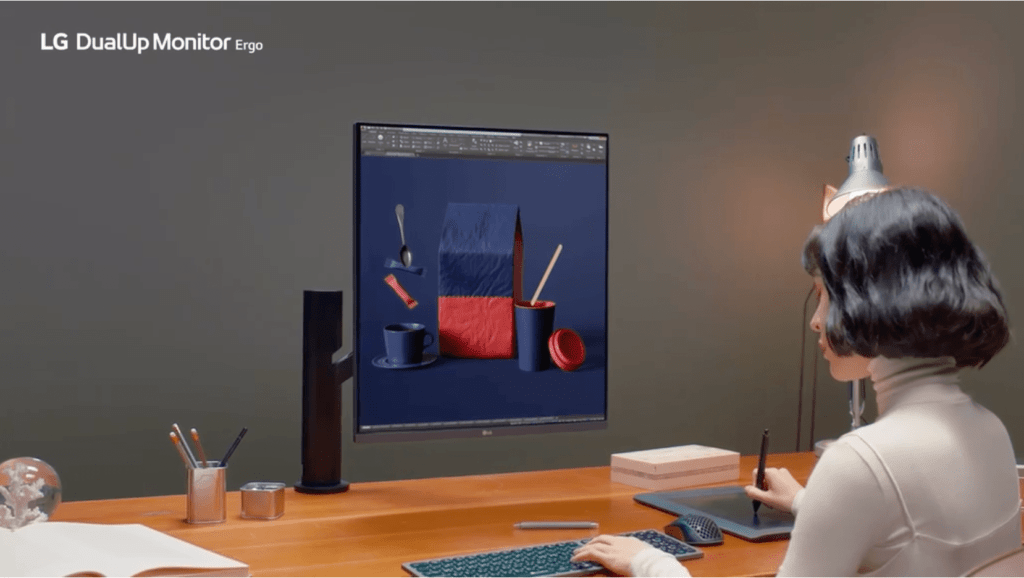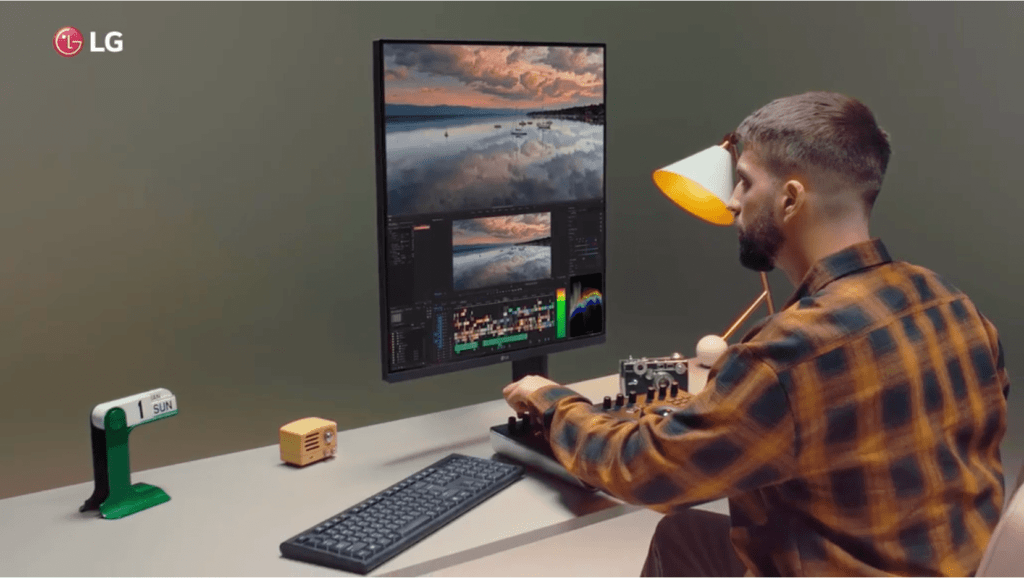 The DualUp's picture quality is no slouch, either. It supports a wide color spectrum, 98% of DCI-P3 gamut, and offers vibrant hue reproduction with the support of HDR10. The monitor also has Auto Brightness Control to reduce eye strain. The sensor measures the ambient light in the surrounding environment and adjusts the screen brightness accordingly.
Its design is ergonomically sound. The Ergo stand offers the flexibility to extend, retract, swivel, pivot, raise, lower and tilt the location of the screen to achieve the desired and comfortable viewing position. It also gives you back valuable desk space. Its C-Clamp mounting point design enables the installation of the adjustable screen on the rear of the desk, removing the screen and stand from the desk surface and freeing up valuable space for other items.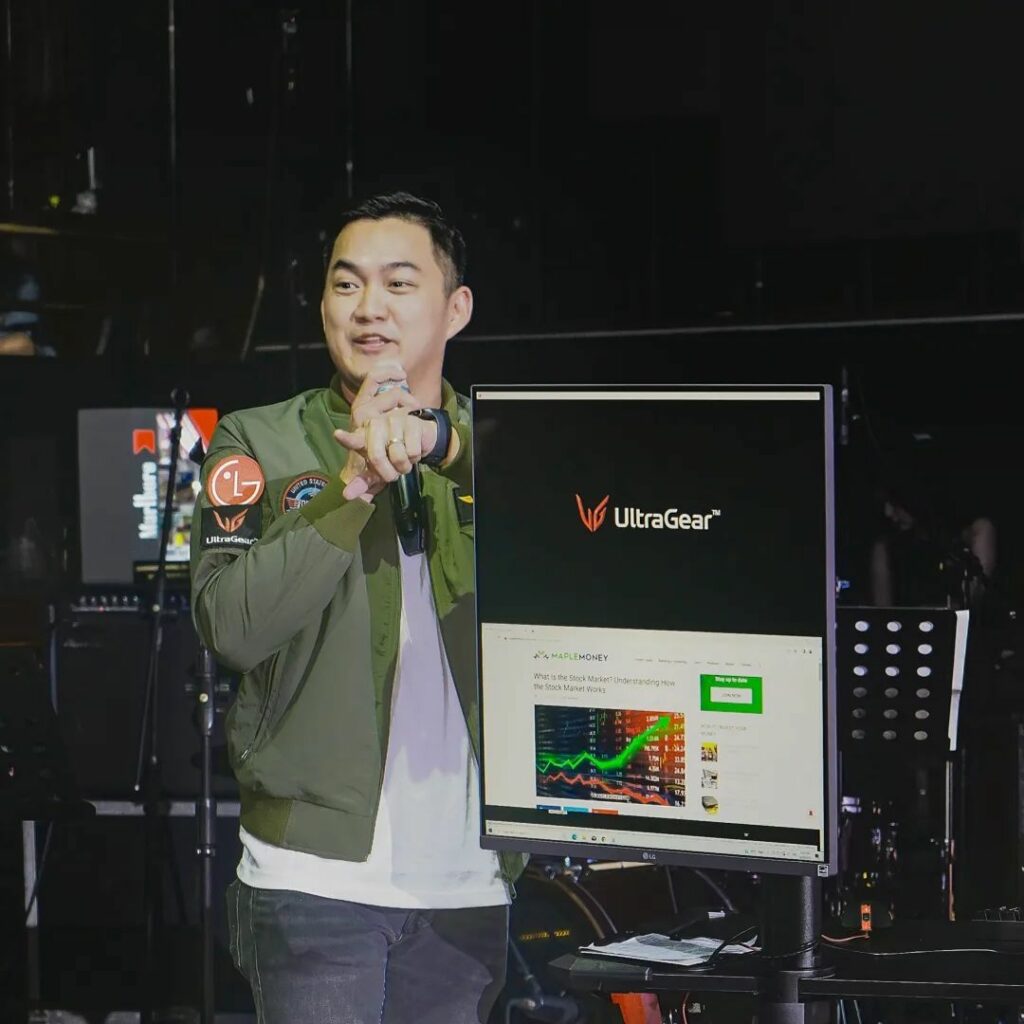 Whether you're an office worker, a creative, or a content creator, the LG DualUp monitor can help boost your efficiency and productivity. Find out more about LG's advanced monitors at https://www.lg.com/ph/monitors. You may also check their social media pages on Facebook and Instagram.