Looking for a treatment for the fine lines showing up on your face? Frown no more because Paula's Choice is finally here in the Philippines! For 28 years, Paula's Choice has been a trusted skincare brand known for practicing smart, safe, beauty with their expertise in ingredients and formulations. The best thing about the arrival of Paula's Choice in our country is that it also comes with its latest launch, the Pro-Collagen Multi-Peptide Booster.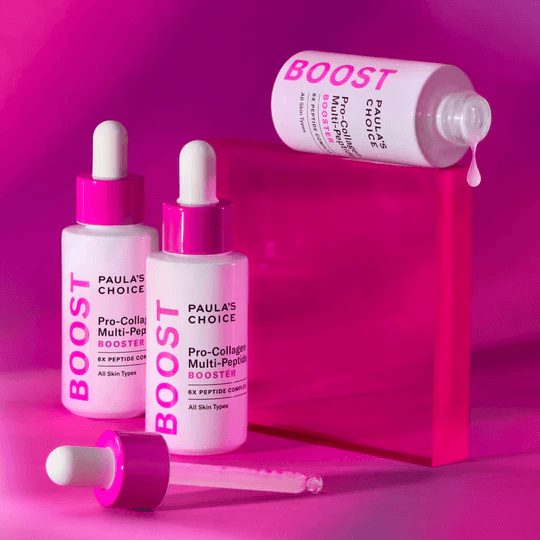 Visibly smoother lines in just 15 minutes!
The Pro-Collagen Multi-Peptide Booster is a highly targeted treatment with innovative and specialized peptides that soften expression lines in 15 minutes, with results lasting up to 4 hours. The formula is a silky, lightweight gel serum that absorbs instantly while plumping and firming skin for a stronger, more youthful complexion.
Paula's Choice always makes sure that their formulas truly deliver what they promise – an independent clinical study was conducted and clinically proved that the Pro-Collagen Multi-Peptide Booster visibly firms, plumps, and reduces wrinkles in 4 weeks! And with regular usage for 8 weeks, it boosts skin's elasticity by 100%.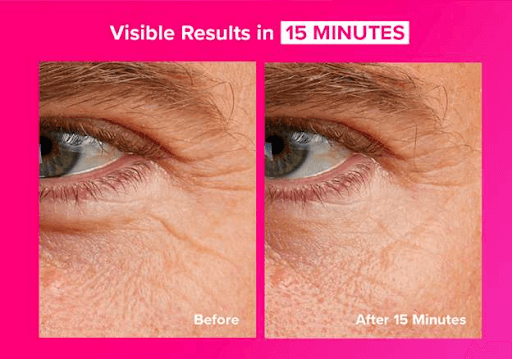 What makes it different and how does it work?
We're about to get scientific but we want to share the knowledge of just how the Pro-Collagen Multi-Peptide Booster works! This cutting-edge gel-serum contains signaling peptides to reinforce overall skin structure and health, including Power Peptide Complex, a trinity of peptides that target connecting and anchoring collagens within base level epidermal layers–like coils in a mattress that retain bounce, fullness, and firmness.
To use, dispense two to three drops and apply to the face, eye area, and neck after cleansing, toning, and exfoliating. It can be used as a stand-alone treatment or added to any non-SPF serum or moisturizer. For daytime use, follow with SPF 30+.
Unlock Healthier Skin at a Deeper Level with the Power of Peptides
The Proven Way to Firm, Anti-age & Repair. Harness the power of peptides for smoother, plumper, and more youthful-looking skin with the new Pro-Collagen Multi-Peptide Booster, now available at ₱3,650 on the newly launched Paula's Choice Philippines site at https://www.paulaschoice.ph/.
You can find Paula's Choice Philippines on Instagram, Facebook, and TikTok.
With Paula's Choice, Beauty Begins With Truth.