Started as a boutique studio for avid indoor cycling goers, Ride Revolution offers its customers a pay-as-you-train model where a no-commitment, no-contract scheme is observed. Customers can just purchase a class package and book a bike online. Each class is set to a playlist and routine that varies per instructor, making each one a unique experience that will engage the mind and push the body out of its comfort zone.
Since opening its Shangri-la doors in 2016, the studio has welcomed guests and considered the space a safe nook like a second home.
Just like any other business, Ride Revolution shifted its gears during the pandemic to become a digital-friendly space where guests can still attend classes virtually. Fast forward to 2023, and with much gusto, the innovative team of fitness professionals has finally decided to open its doors to guests excited to experience the full-ride revolution they've grown to love.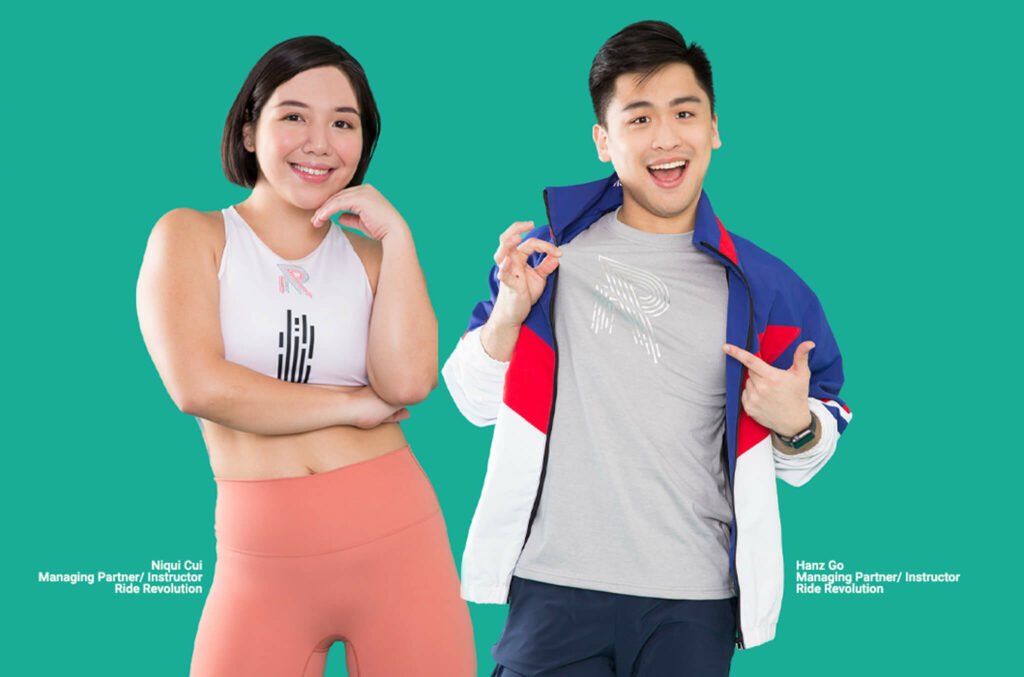 "Staying true to one of our commitments of 'Walk in strong, walk out stronger', at Ride Revolution, we are committed to providing a one-of-a-kind experience to our studio goers," says Ms. Niqui Cui, Managing Partner of Ride Revolution.
"We take pride in our claims that make us special compared to other studios: We made sure that our studios are strategically located around Metro Manila bringing it closer to our riders; We are partners with top-notch instructors trained by experts in indoor cycling and; We have an increasing focus on digital space through our website and application as the first to offer indoor cycling zoom classes and video on demand," Cui added in a statement.
Operating at full capacity, avid Ride Revolution riders can expect no less from the upgraded Shangri La studio. With its newly 29 upgraded state-of-the-art bike units, complemented by its improved sound system, the guests can experience an empowering workout matched with its full-throttle vibe.
"The Ride Revolution experience is truly one of a kind. With a class set to music that depends entirely on each instructor, you can fully immerse and zone in on yourself." Cui describes. "Throughout the program, you move to the beat of the music, all while executing a variety of choreographies and moves. The energy of the participants, the music, the lights, and the room's overall vibe will motivate you to push harder. You will barely notice that 45 minutes have passed by.," she continues.
The Ride Revolution team is here to reintroduce the Ride Revolution lifestyle that focuses on work-life balance; highlighting only an experience that focuses solely on long-term goals that break past weight or calories. That is why they have included an upgrade in the studio by adding a co-working space where riders can easily use or stay while waiting for their ride.
As if it weren't enough, starting January 8, 2023, Ride Revolution is offering a special opening salvo bulk package sale which entitles the guest to an exclusive package for as low as 500 pesos which can be shared with a friend or two. This is the lowest and best deal in the market, yet. The promo runs until January 31, 2023.
"We are thrilled to welcome our guests here in our newly upgraded and re-opened studio in Shangri La. We have been waiting for this for a very long time. Welcome to a community that helps each other; We're here to celebrate you and what your body and mind can do." Mr. Hanz Go, Ride Revolution Managing Partner shares in an interview.
"As a community, we aim to achieve progress without losing one's individuality. Unlike other gyms, Ride Revolution gives importance not only to the physical aspect of the ride but to the whole well-being of each individual. We want to deliver a workout that breaks past the usual mindset; past calories and more on one that strengthens the mind, body, and soul. We're here to give you an empowering workout; one that encourages you to walk in strong, and walk out stronger as a whole. So come for the ride and stay for the revolution." Go closes during his speech.