Weekends are precious. Everyone whose rest days are Saturdays and Sundays would agree that weekends should be spent for rest, fun, and play. However, weekends can sometimes feel too short if one won't take advantage of their time off.
If you want to spend your weekends better and be productive in a different way, here are a few things you can do and even motivate you to look forward to the week ahead with vivo V25 Series.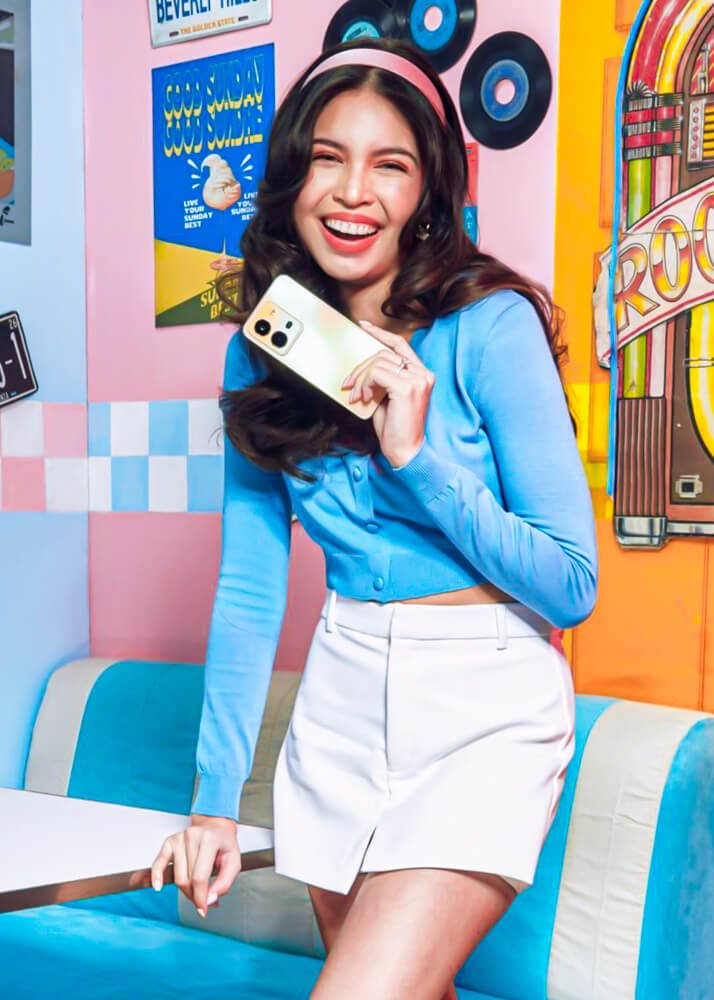 Get outdoors
Head out for a walk or go for a run. You can also try going on mini adventures around your city or town. Visit the nearby public library, the pop-up shop your friends have been talking about or even the recently opened night market in your area. Anything that gives you a little exercise and a breath of fresh air can help you feel relaxed and energized. So go out, be safe, enjoy and document your little adventures with vivo V25 Series' 64MP OIS ultra-sensing camera to make the next story time with friends or loved ones more detailed and fun.
However, among all the interesting photographs you took, you are still the favorite subject they long to see – so make sure to send some selfies, too! Surely, your family and the rest of the gang would be keen to see some snaps of you! With vivo V25 Pro and vivo V25e's 32MP Eye AF selfie as well as vivo V25's 50MP Eye AF Selfie, trust that your selfie shots will always be crisp and clear. You won't also have to worry about your device's storage getting full with images and reels because the vivo V25 Series houses a massive 256GB memory that allows you to take as many photos and videos as you'd like.
Bonus tip when you're out having fun under the sun: Get your vivo V25 Series and expose it to the sunlight. You'll see how it turns into gradient, aesthetic colors that are warm and soothing to the eyes, thanks to vivo V25 Series' color-changing Photochromic 2.0 Technology. If you're feeling a little more artsy and creative, you can add a flower, leaf or any other cutout on the back panel of your V25 series device while it is exposed to the sun to see some fun and interesting imprints on your device! Its back cover flaunts a unique fluorite-glass material that is scratch-resistant and anti-fingerprint, too.
Try new activities
Have you been saving Tiktok videos about baking or cross stitching lately but can't find time to really put that interest to use? Well, now is the time. Since you have all the reference materials you need – pegs and how-to videos – why not use the weekend to buy all the tools needed so you can start with a new hobby? Who knows, this new activity might be the "breather" you need on your weekend.
There's also no scarcity of volunteer opportunities you can sign up to. If you're interested in charitable causes, you can definitely make your weekends more meaningful and productive by joining volunteering activities. After all, volunteering is one of the most rewarding things you can do.
Whatever activity you decide to do, you always need a reliable vivo V25 Series smartphone that you can easily carry around wherever life takes you. Good thing is that the vivo V25 Pro is only 8.62mm while the vivo V25e has a thin 2.5D body that is only 7.79mm, making these devices a comfortable fit in your hand and even in your pocket.
Connect with loved ones and friends
There's barely enough time to connect and catch up with friends and loved ones during weekdays, especially if you have a lot of work to do. However, you can still use your weekend to connect with them and meet up for some get-togethers. Use your Saturday or Sunday to turn those 'sea emojis' in your group chats into actual photos of the ocean and white sand as you and your friends finally go on a beach trip.
If the gang can't afford to squeeze in a quick weekend vacation at the moment, you can opt for a virtual happy hour instead. Gathering with loved ones or friends over a drink doesn't have to be hampered by distance as you can still raise a toast or sip coffee together, albeit virtual. Surely, catching up with them will take hours, but you can keep the battery anxiety at bay because your vivo V25 Series has got you covered! The vivo V25 Pro houses a 4830 mAh battery while the vivo V25e has a 4500 mAh high-density battery capacity that supports up to 66W FlashCharge that can recharge the battery cell up to 100% in just an hour.
And if you want to add more thrill and fun to your virtual happy hour, consider traveling the world virtually together. Thanks to online travel platforms that allow you and your family to do Aurora hunting in Iceland or have a fabulous day in Paris virtually through your mobile devices. Traveling the world from home is made even more enjoyable by vivo V25 Pro's 6.56-inch display with a full-HD+ resolution, 120Hz refresh rate, and HDR10+ support that elevate your viewing experience like no other and give you a cinematic view of the world.
Make time for some downtime
Rest is productive, too. Make sure to allot a day on your time off where you offer yourself 'you-time' and do things that you find relaxing like catching up on your favorite series, reading a book or listening to music or podcast. If these are your heart's desires this weekend, the vivo V25 Series' Extended RAM 3.0 feature and vivo V25 Pro's 20GB Dynamic RAM won't let you down. The vivo V25 series is capable of providing a powerhouse performance with a faster and smoother mobile experience even with multiple apps running in the background. Setting some time aside for yourself during weekends can set the tone for the upcoming week and help you recharge.
Now available nationwide, the vivo V25 Pro in Surfing Bue and Starlight Black is priced at PHP 29,999 while the vivo V25e sporting the mesmerizing Sunrise Gold and Diamond Black sells at PHP 17,999. Filipino fans can purchase the vivo V25 Series via vivo's official website, Shopee, Lazada and all vivo stores and kiosks nationwide.
For more information on vivo's latest news and updates, please head to vivo's official Facebook, Instagram, Twitter, and YouTube channels.