One of the notable traits of Filipinos is their solid display of love and care for their pet dogs and cats. They regularly spend time and resources to keep them groomed, healthy, and jolly. To help fur parents protect their beloved fur babies, BDO Insure, a wholly-owned subsidiary of BDO Unibank, offers affordable and customizable pet dog and cat insurance plans.
"We understand that pets are important members of the family, and we want to help pet owners provide them with the best possible care," said Ma. Theresa L. Tan, General Manager of BDO Insure. "With BDO Insure's Pet Dog and Cat Insurance, fur parents can register their fur babies online and customize the coverage to match their pets' and own lifestyle."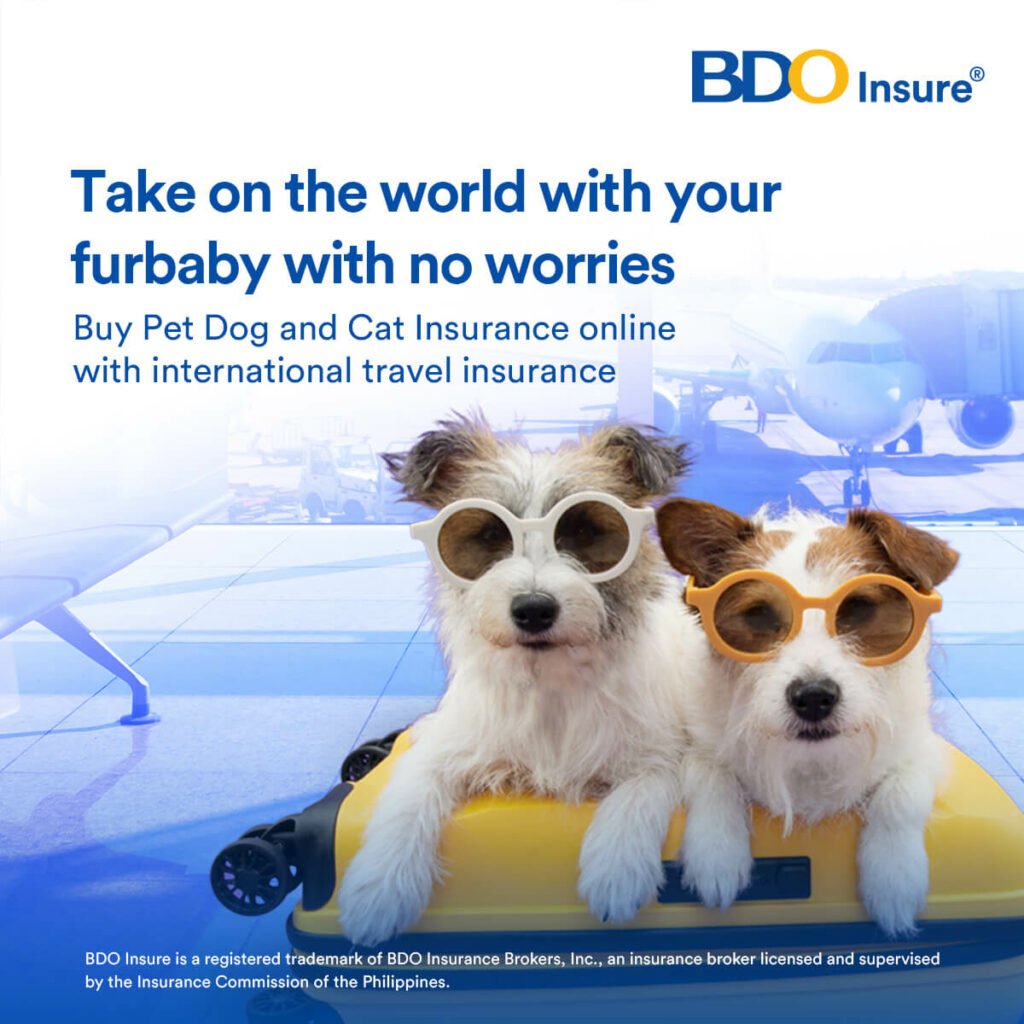 For as low as P560, pet owners can insure their pets against accidental injuries, including bone fractures, poisoning, or burns. Clients can choose their desired plan based on their budget. Insurance coverage ranges from P15,000 to P30,000 per accident (up to five incidents) under Plans A to D.
In addition to the basic coverage, the Pet Dog and Cat Insurance offers add-on benefits such as pet medical reimbursement for covered illnesses, like arthritis, renal disease, hip dysplasia, pet acute dental conditions, pet accidental death or essential euthanasia, insured pet owner's liability to other persons due to pet's actions, pet international travel emergency medical treatment, and Petnap.
Pet dogs and cats aged 3 months to 6 years of age are qualified. They must be owned for companionship, not for commercial use (ex: racing, breeding, and law enforcement). To apply, pet owners must provide their pet's immunization/vaccination record book/pet book, vet clinic, vet's name and license number, and photos.
"We share a bond with our dogs and cats like no other as they bring us love and joy into our lives. With pet insurance, we can show our love to our beloved pets by giving them the protection they need," added Tan.
BDO Insure is committed to providing affordable and customizable Pet Dog and Cat Insurance options that fit the pet's and pet owner's lifestyle. For more information on BDO Pet Dog and Cat Insurance, visit their website at www.bdo.com.ph/bdoinsure/pet.
BDO Insure is a registered trademark of BDO Insurance Brokers, Inc., an insurance broker licensed and supervised by the Insurance Commission of the Philippines. Clients can email at [email protected] or call at +63 (2) 8838-2364 or 1800-10-8382364 (Domestic Toll-free; available Mondays to Fridays, except holidays from 8AM-6PM). They can visit BDO branches where representatives are based.