As Asia's No.1 health and beauty retailer, Watsons is celebrating an important milestone today as it opens its 1,000th store in Manila, adding to a total of 8,000 Watsons stores across 15 markets in Asia and Eastern Europe. The new store opening coincides with Watsons' 20th anniversary in the Philippines, one of its fastest-growing markets.
Spanning almost 1,000 square meters, the new flagship store is located in The Block, SM City North Edsa Block in Manila. As the biggest store in the country, it showcases the most comprehensive array of health and beauty products in an engaging way that will take the shopping experience to the next level.
Dominic Lai, Group Managing Director of A.S. Watson Group, officiates at the store opening event and says, "This new flagship store is important in the nation-wide expansion in this beautiful country as it's a clear demonstration of Watsons' determination to strengthen our connection with customers via seamless O+O platforms. O+O platform strategy is at the core of our business to create an integrated experience, to better serve customers anytime, anywhere."
Besides celebrating the 1,000th store opening, today marks Watsons' 20 years of commitment to serving our customers in the Philippines. Over the years, we've been working to deliver our purpose to help customers Look Good, Do Good, Feel Great.

Dominic Lai, Group Managing Director of A.S. Watson Group
A New Standard for O+O Retail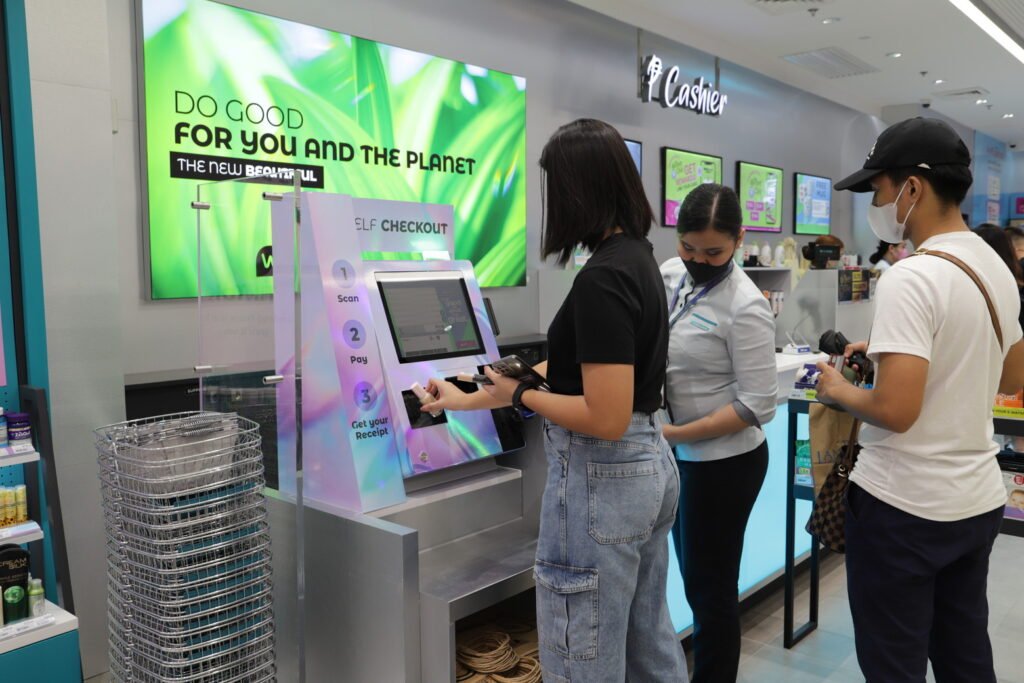 To respond to the customers' needs, Watsons' new flagship store is not only designed to offer a modern and stylish shopping environment, but also to create an immersive and interactive O+O experience for its customers. 
Leveraging on an extensive store network in the Philippines, an Online Express delivery service is available so that customers can have their products delivered to their doorsteps in 3 hours or choose to pick up orders at the store within 30 mins via Click & Collect Express.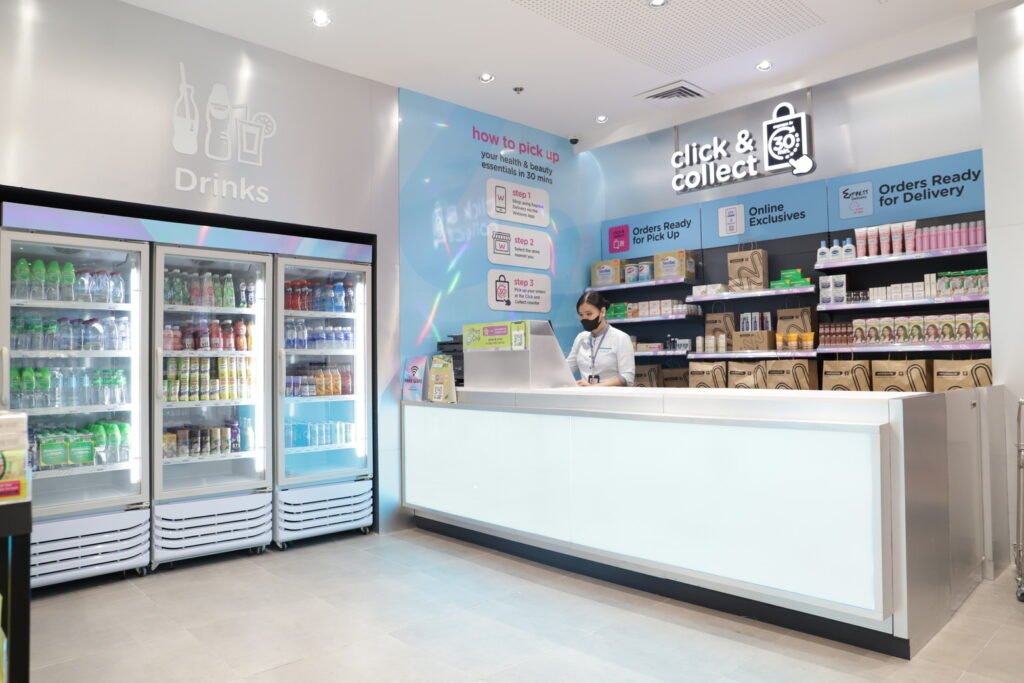 This new Watsons store is a model for the future of beauty shopping with special discovery areas. There's a Skinfie Lab, a skin analysis tool that creates personalized skincare recommendations based on selfies. The tool, which is also housed in the Watsons app, is able to detect a range of facial attributes from a customer's selfie, including acne, fine lines, pigmentation and overall skin condition. Meanwhile, makeup lovers can use #ColourMe Virtual Makeup try-on, to experience hundreds of lipsticks, mascara, eyeshadow, brow products, and foundation.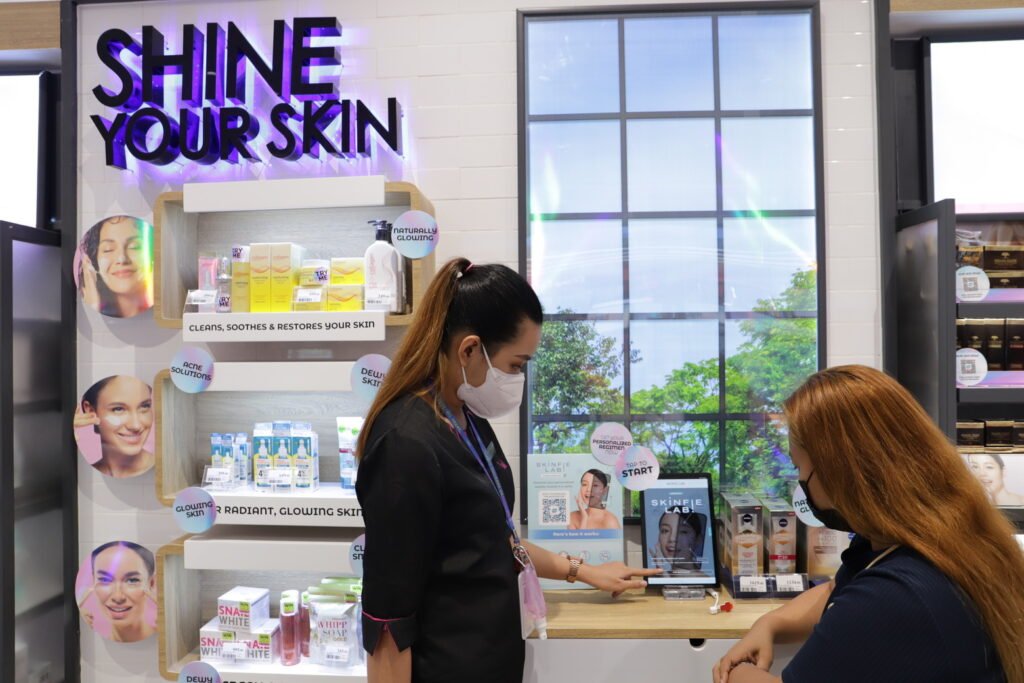 Expanding Digital Health Services
To help customers Look Good, Do Good, Feel Great, Watsons has its first state-of-the-art clinic powered by The Medical City that features virtual consultation and remote physical examination. Vaccination services for flu, HPV, and pneumonia will be available at the clinic soon.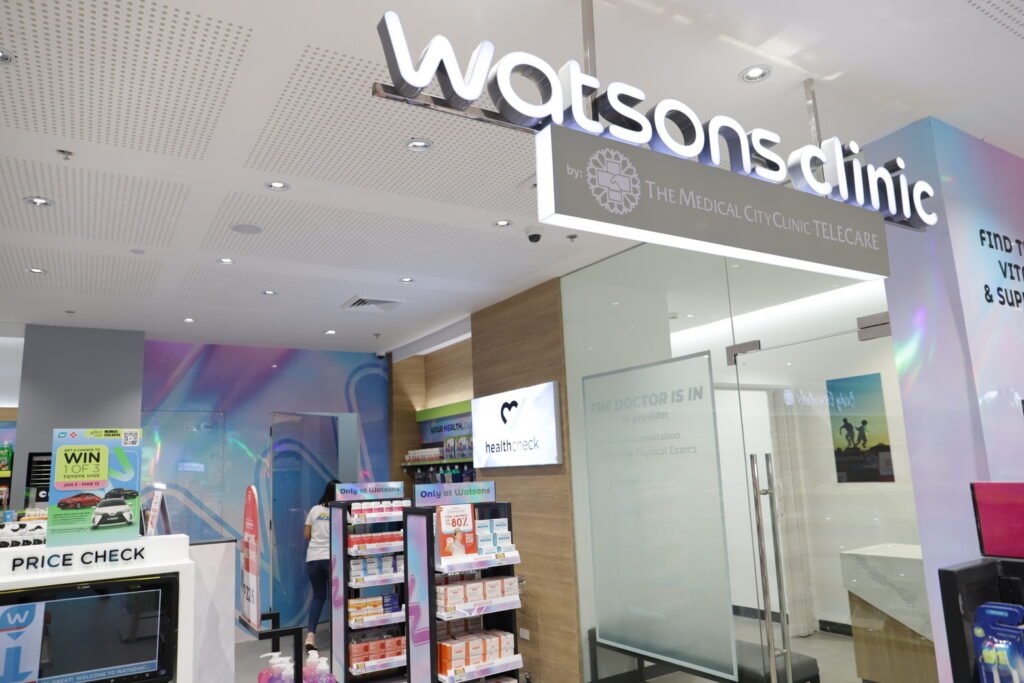 Watsons Supplement Finder is also available to support the pharmacy service and help customers get personalized recommendations on the best vitamins and supplements for them.
Our long-term partnership with Watsons has realised our promise of bringing the best-in-class health & beauty products to all Filipinos. It's our pleasure to celebrate this remarkable milestone with Watsons and we will continue to work closely to raise the standard in health & beauty in the Philippines through Watsons' seamless O+O platforms.

Teresita Sy-Coson, Co Chairman of SM Investments
1,000 Ways of Doing Good
Mr. Lai concludes, "Looking ahead, we're committed to continuing our expansion in the Philippines, as well as the rest of the world. Besides bringing pleasurable O+O shopping experience to our customers, we want to engage our customers to do good to the community and the planet with us through our sustainability programs."
To inspire its customers to live a sustainable lifestyle, Watsons offers over 1,500 Sustainable Choices products under Clean beauty, refill packs, better packaging, and better ingredients for customers so that they can contribute to creating a better world. Watsons has also mobilized its customers to create a bigger impact with community programs such as sponsorship of free corrective surgeries for cleft children under Give-a-Smile is targeted to empower 3,300 families in the Philippines by 2030, and the Alagang Pangkalusugan community medical outreach program will likewise be supporting 20,000 people with free medicines in the coming years.
The celebration activities will continue throughout the year as Watsons show appreciation to customers, partners, and colleagues through the #WeLoveYou1000Ways campaign. There will be member-exclusive benefits and special offers, both offline and online to show the brand's appreciation to loyal customers of Watsons Club.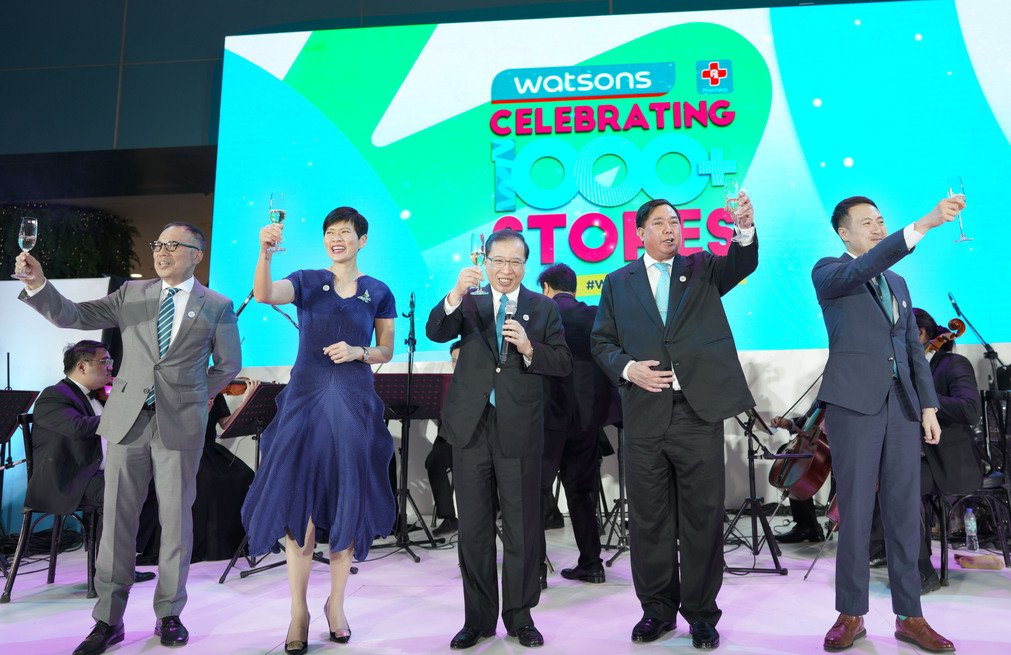 About Watsons Philippines
Watsons is the flagship health and beauty brand of A.S. Watson Group, the world's largest international health & beauty retailer. Today, Watsons is the leading health and beauty brand with successful operations in 15 markets.

In 2002, A.S. Watson Group joined hands with SM Prime Holdings Inc., the Philippines; leading shopping mall developer. The partnership brought about the first Watsons stores in SM Megamall and The Podium (Ortigas). Today, Watsons operates 1000+ stores in the Philippines serving more than 100,000 customers per day.

Watsons strives to ensure that its customers get the best value for their money through monthly promotions, special offers, and continuous consumer marketing programs. Each Watsons' store houses nothing but the best brands from top manufacturers all over the world and also carries its own competitively priced, high-quality private labels and brands. With more than 1000 brands ranging from medicines, cosmetics, and fragrances to personal care items and general merchandise, Watsons Your Personal Store delivers only the best health, wellness, and beauty solutions to each and every customer.