Your smile does say a lot about you. That is because oral health is a key to long-lasting well-being and quality of life, according to the World Health Organization (WHO). It's a truth often overlooked that the mouth is a portal for overall health. It's where both nutrition and disease enter the body, so it's important to show it attention. Keeping mouth, teeth and oral microbiome healthy is a critical path to feeling safe and protected. Having a healthy and happy smile is also important in building self-confidence as it allows you to interact with others without any discomfort and hesitation.
This is why observing proper oral hygiene, such as brushing and flossing every day, is a must to keep our mouths (and our smiles) healthy. Good oral care can also help prevent issues like cavities, gum diseases, and bad breath by maintaining the balance of bacteria in our mouths and keeping the harmful ones under control. Without a solid daily routine, it's easier for dental problems to contribute to more serious conditions linked to cardiovascular and respiratory health.
Glister, the popular dental care brand of entrepreneur-led health and wellness company Amway, is advocating a 3-Step Oral Care System that's designed to gently clean teeth, freshen breath, and keep gums healthy—all without disrupting the delicate oral microbiome.
The first step to this oral care system is Glister Multi-Action Toothpaste, the top selling Amway product for the past 25 years. It can gently and effectively prevent cavities, remove plaque, and reduce staining on teeth enamel for a whiter, brighter smile. Like all the other Glister formulas, this toothpaste boasts of plant- and naturally derived ingredients, including natural silica that gently polishes teeth and traceable Nutrilite-grown peppermint—a significant step the brand takes to ensure each product is safe and effective.
It also comes with the Reminact technology which helps redeposit essential minerals back onto the enamel through remineralization, strengthening the teeth and making them more resistant to decay. Glister toothpaste also has just the right amount of fluoride to prevent the demineralization effect of acid formed in the plaque of the teeth, and further protect them against cavities. For everyone's peace of mind, it's also formulated with no alcohol, parabens or animal-derived ingredients.
To complement this step, the oral care brand also offers Glister Multi-Action Toothbrush in soft and medium bristles. Each is engineered with an in-mold technology that provides a thinner head, allowing for more effective cleaning of hard-to-reach places and with an integrated tongue/cheek cleaner.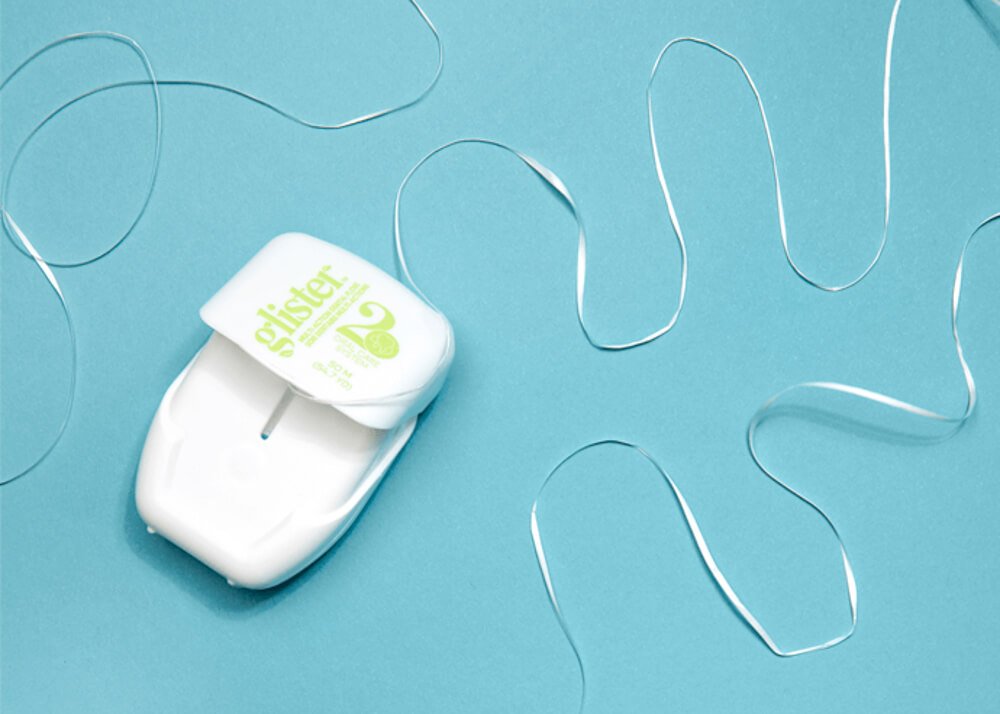 The second Glister-approved oral care step is flossing, which is a must to clean every nook and cranny of the teeth that brushing alone may miss. Glister Multi-Action Dental Floss is especially designed for this job, to remove plaque from hard-to-reach areas while also gently stimulating the gums. It has a flat ribbon shape that's coated with a naturally derived wax that allows it to slide and glide smoothly between teeth and just below the gumline.
To complete the 3-Step Oral Care System, Amway's dental care brand offers the Glister Multi-Action Concentrated Oral Rinse that can help kill gingivitis and bad breath-causing bacteria (it's infused with Nutrilite-powered peppermint essential oil). It can also significantly reduce plaque and clean between teeth, compared to just brushing. With its highly concentrated formula, this oral rinse can also be diluted for up to 100 uses per bottle. It also has no artificial dye, alcohol, peroxide, sugar or parabens.
This oral care brand also has something for those always on the go. Long-lasting fresh breath and extra confidence are just a spray away with Glister Mint Refresher Spray. For more convenience, each spray is designed to deliver the right amount of freshness for the entire mouth with just a single pump and has been shown to provide strong antimicrobial action against oral bacteria. It also kills 99.99% of oral bacteria generally known to cause bad breath and tooth decay.
Brush, floss, rinse, and refresh with Glister oral health products to strengthen and protect the delicate gateway to your entire body and support your general health, wellness, and happiness. Indeed, your smile does say a lot about you. Keep it radiant and healthy with Glister.
Find out more about Glister products and the 3-step oral care solution through our Amway entrepreneurs, @OfficalAmwayPH on Facebook, @nutrilite_ph on Instagram, and the Amway website at Glister™ | Amway Philippines | Amway Philippines.