The versatile Go 2 action cam from Insta360, which is about the size of a thumb, has already won us over, but its sequel is about to surpass it with a few surprises. The new Insta360 Go 3 has a larger, more rectangular "Action Pod" detachable body, which strengthens the visual similarity to a traditional action cam.
You won't need to pull out your phone as frequently because this updated model not only has a longer combined battery life (more on that later), but the Action Pod body also functions as a 2.2-inch flip touchscreen. Essentially, the entire set consists of a wireless display and a 2-in-1 action camera.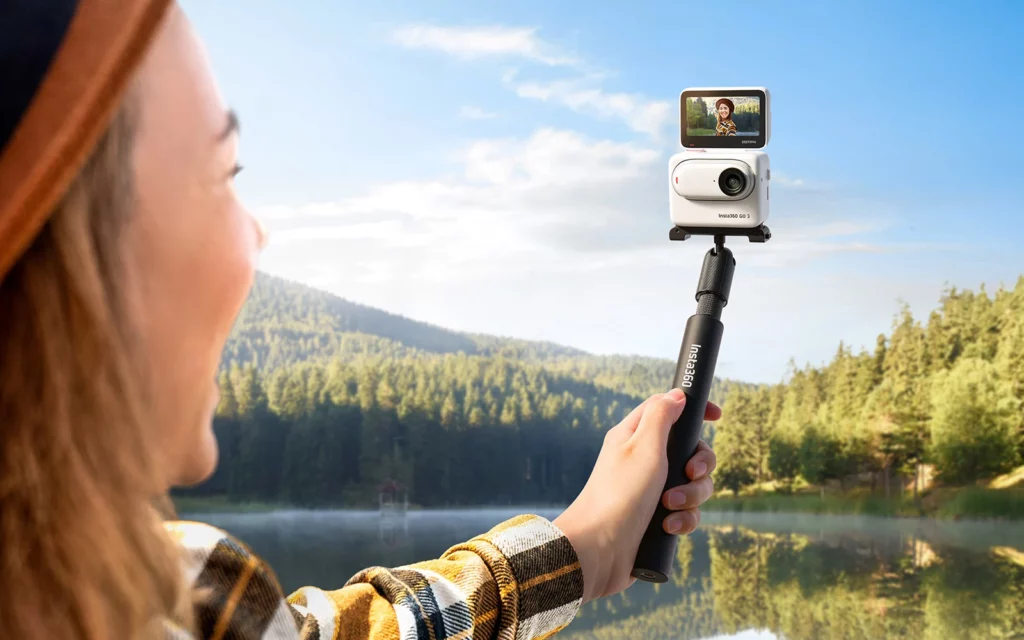 The camera on the Go 3 has also undergone some substantial improvements. Increased video resolution from 1440p to 2.7k (2,720 x 1,536) allows you to make better use of Insta360's acclaimed "FlowState" video stabilization technique. By including a second microphone, the audio quality has improved, addressing a long-standing issue. The "Action Pod" is only IPX4 water resistant, so do not submerge that portion underwater. The camera is additionally certified as waterproof at up to 5 meters deep instead of only 4.

When connected to the "Action Pod," the camera's battery life increases to 170 minutes from the original 30 minutes (1080p@30fps). The only constraints on the maximum video length are battery life and data storage because the Go 3 also marks an increase in Insta360's heat dissipation architecture. Delete the 30-minute limit on each clip, please. This is also likely the reason why the Go 3 now offers a new 128GB flavor, though you may still think about the 64GB or 32GB alternatives if those are more affordable.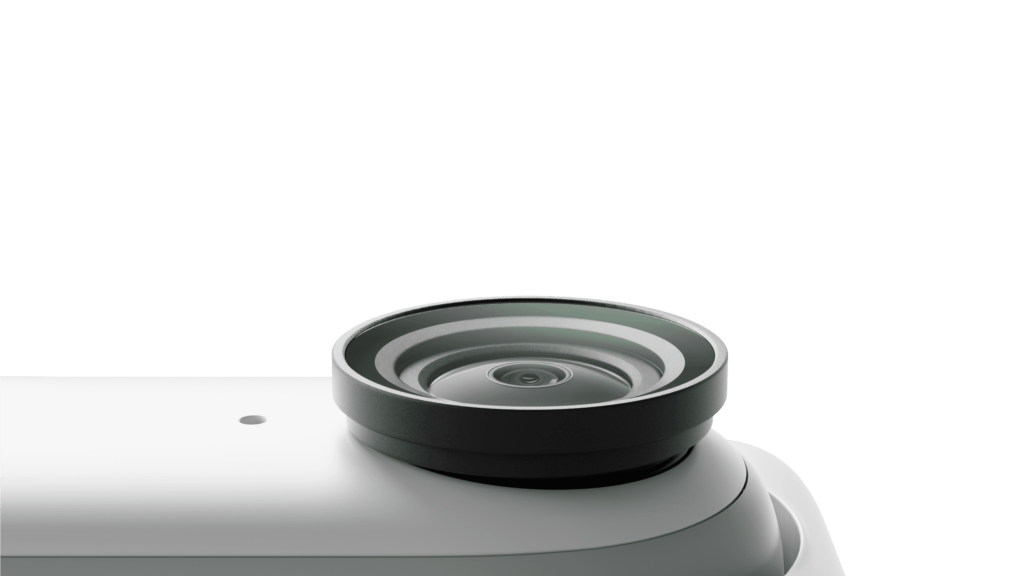 The Go 3 includes three new video modes: pre-recording, loop recording, and timed capture, in addition to the standard timelapse, "TimeShift" (Insta360's version of hyperlapse), and slow motion (up to 4x) functions. For instance, timed capture is useful for scheduling auto-capture for sunrise without having to get out of bed to turn on the camera.
The Go 3 comes with several accessories for various mounting techniques, just like its predecessor. Although I prefer utilizing the provided clip attachment with a cap to match my eye level, you still receive a magnet pendant for first-person point-of-view images from chest level. There is also a pivot stand with a removable sticky base that you can remove if you want a 1/4-inch mount. If necessary, you can purchase a monkey tail mount for casual catches anywhere you choose or a rapid-release mount for adrenaline sports. Dog owners could also think about purchasing the "Fetch Stick" to get some amusing up-close shots of their pets.
Pricing and Availability
The 32GB, 64GB, and 128GB editions of the Insta360 Go 3 are now available via the official web store or Amazon for $379.99, $399.99, and $429.99, respectively.
In the Philippines, the 64GB version of the Insta360 GO 3 costs Php 26,000 for the 64GB variant and Php 28,000 for the 128GB. You can get it from Altitude Digital stores, Shopee and Lazada. The Action Pod, Lens Guard, Magnet Pendant, Pivot Stand, and Easy Clip are all included in the pricing.