Ingram Micro, a global technology and supply chain company, celebrated 13 years in the Philippines in its first hybrid event called 13est Workplace Ever 13th Anniversary Celebration, recently held at the Hilton Manila Grand Ballroom. The event was a commemoration of more than a decade of Filipino excellence and continued commitment to helping companies "Realize the Promise of Technology." It also marked three straight years of recognition as one of the Best Workplaces in the Philippines by Great Place to Work®.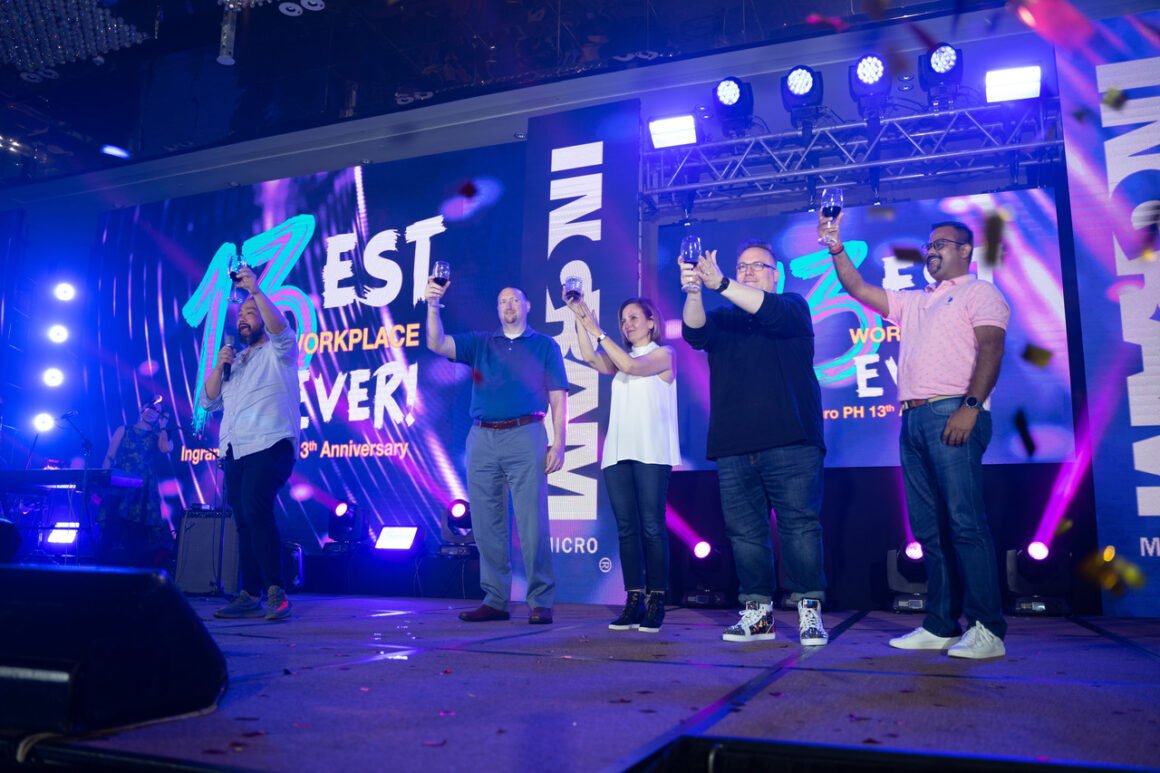 Ingram Micro Philippines' Leadership Team leads the ceremonial toast to celebrate its 13 years in the Philippines and three consecutive years of recognition for being one of the Best Workplaces™ in the Philippines by the Great Place to Work® Institute.
"This year's anniversary celebration was extra special as it was the first time we were able to celebrate with our employees in a hybrid setting since the start of the pandemic," shared Eric de Pedro, vice president, of Global Business Services and Philippines Country Leader. "It was amazing to see the joy and energy of our employees being together in the same room and bonding in a way that is totally different from just celebrating with teammates across the laptop screen. All of us were affected by the pandemic in many ways, and as we slowly shift to Better Normal, we want to treat our employees to experiences we know they will appreciate."
The variety show-themed, the month-long celebration began in May and culminated with the hybrid anniversary celebration in June.  Hosted by Robi Domingo, employees enjoyed exciting prizes and were treated to performances by Unique Salonga and OPM legend Bamboo Mañalac. Ingram Micro Philippines also launched its campaign called Greatness Anywhere, to promote its commitment to being a Great Place to Work® amidst the workplace revolution brought on by the impact of COVID-19.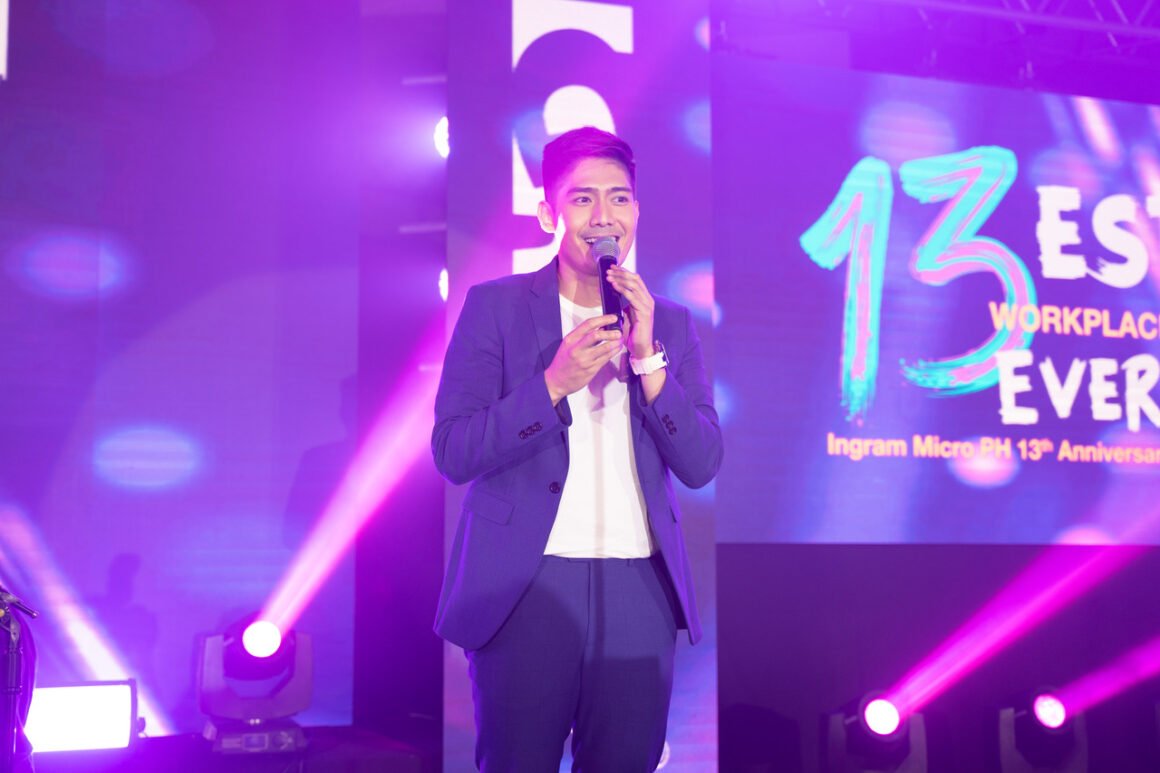 "As we embrace a Better Normal mindset, our evolving workplace is defined by balancing safety, flexibility, purpose, and collaboration," Eric quipped. "Through meaningful actions, instead of just day-to-day transactions, we are able to foster trust and genuine care that goes beyond the screen. We look forward to creating more new shared experiences, in the office and at home." 
As a global leader in technology and cloud solutions and the business helping power the world's biggest technology brands, Ingram Micro has the ability to serve 90% of the global population, with sales in 200 countries covering 6 continents. The momentum continues as Ingram Micro accelerates its efforts on business transformation and digitalization, and the Manila facility plays a pivotal role in its unrelenting growth.
In addition, the Manila center recently held a four-day Career Carnival recruitment event in early July at The Peninsula Hotel, Makati City. The festival, a themed recruitment expo, gathered more than 1,000 applicants from all over the Greater Manila area and neighboring provinces.

"Filipinos continue to be in great demand globally, and the success of our recent recruitment event serves as proof of Ingram Micro's commitment to developing and promoting Filipino talent," said Sam White, director for HR. "It's been 13 years since we launched our Shared Service center here in Manila, and despite the changing landscapes because of the pandemic, there are many opportunities for growth on the horizon. The post-pandemic world ushers a new era, and we are more than excited to take this journey with our employees and shape the future with them."