Chillax launched their latest products Neo X and Go X, and the power that these two hold during the 15th anniversary of Denkat Philippines. The brand proudly presented the features that come along with their latest release, which, as promised, were improved inside and out to cater to the demands of their consumers, environment, and policies.
Introducing Chillax Neo X
Celine Cheung, the global marketing manager of Chillax introduced the sleek, stylish, and smooth Chillax Neo X, featuring 10,000 puffs that are 30% higher than their previous releases. Neo X also promises a never-fading and more accurate flavor from the first up to the last puff. Also, the brand focused on localizing the flavors to match the Filipino taste in the market.
Meanwhile, several improvements through Neo X prove the brand's continuous commitment to providing top-quality products to their consumers. Chillax Neo X highlights its new heating technology and the improved feature of short circuit and overcharging protection. Moreover, the product also comes with intelligent light indicators, both for battery and e-liquid percentage to keep the users informed on its status. Despite these innovative features, the brand can maintain its style while having a softer and more compact silicone mouthpiece.
The Power of Chillax Go X
Chillax does not just settle for becoming innovative but also assures that the products they release will not harm the environment. Highlighting their eco-friendly advocacies, the brand proudly introduced the improved and better-than-ever disposable pod kit, Go X that dares to stand out in simplicity. This 9000-puff vape is handy with its 16mm thickness, which is just half of the 20-peso coin, allowing consumers to chill anytime and anywhere.
Moreover, Chillax also emphasizes the innovative features added to Go X, specifically in its flavor restoration that reaches up to 45%. The brand also introduces 15 localized flavors from Philippine fruits to beverages. Furthermore, they also incorporated a new heating technology to ensure the safety of their users.
Chillax's Holistic Commitment
Aside from exhibiting the innovative features of Chillax Neo X and Go X, the brand also presented its dedication and commitment to social responsibility. They showcased their bold moves towards policy compliance, focusing on the aspects of environmental and underage protection.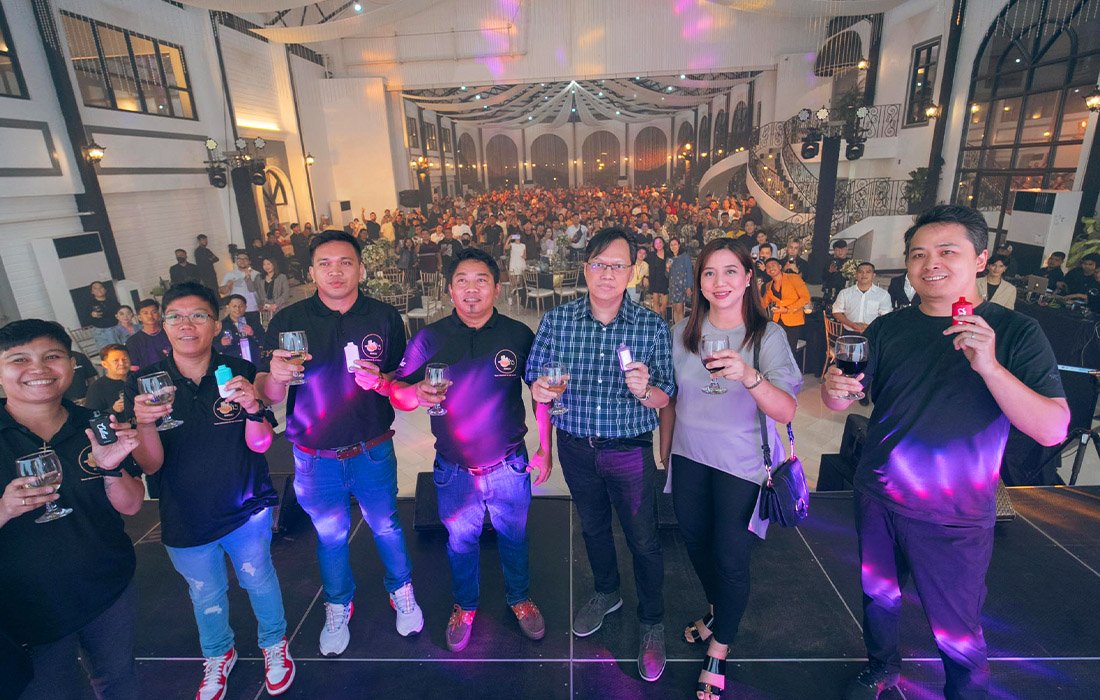 The brand also aims to strengthen its presence in the country through establishing partnerships and training while recognizing the feedback of its consumers to enhance its products and services. Meanwhile, they also appreciated the contributions of their partners and recognized their Top Distributors. Their commitment shows through quality products, exclusively distributed by Denkat Philippines.
Their latest products continue to prove the brand's commitment to balancing innovation and environmental preservation – the true power of Chillax Neo X and Chillax Go X.